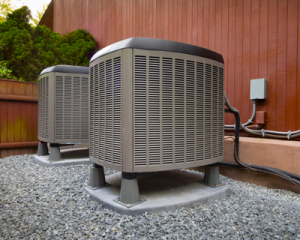 As with all of the appliances you own, your air conditioner will eventually lose some of its functionality. While you can't entirely prevent this from happening, you can take measures to prevent it from happening so soon.
Regular maintenance is a necessity if you're looking to keep your air conditioner as healthy and as functional as possible. Wondering what AC maintenance entails? Here are some tips for maintaining your air conditioner in Ocala, Florida.
Regularly Replace Filters
If you want your air conditioner to live as long a life as possible, and to function at its full strength, it's highly recommended that you change its air filters on a regular basis. Air conditioners suck in a great deal of dirt, and their filters tend to face the vast majority of this dirt.
Typically, it's wise to make filter changes every 30 to 60 days. However, if your home is prone to attracting dirt, dust or other debris, more regular changes might be needed.
Clean Condenser Coils
Located within your air conditioner's condenser are components known as coils. These coils are vital in manipulating refrigerant so that your AC runs correctly. If your coils become dirty, your AC will not be able to operate in the way that it's designed to operate.
For this reason, it's necessary that you give your coils cleanings on a fairly regular basis. There is quite a bit of work which goes into the cleaning process. While you could certainly try to clean your coils yourself, it might be a good idea to bring in a professional to get the job done.
Remove Debris
Every now and then, your air conditioning condenser will become inundated with objects such as stones or sticks. If these objects make their way into your condenser, they can cause serious impairment.
This is why, every once in a while, you need to check the inside of your condenser. If you notice any objects or debris in there, they should be removed.
Inspect for Leaks
Another thing you'll want to inspect for on a regular basis is leakage. Your air conditioner makes use of a liquid known as refrigerant. Without this refrigerant running through it, your AC will not produce cold air.
Typically, when refrigerant leaks out of your AC, it will leak out through the coolant line. This is a nimble, insulated wire that runs from your AC condenser into your home. If your coolant line even becomes damaged, refrigerant is likely to seep out onto the ground.
Schedule Regular Tune-ups
While the above four tips will certainly help your AC to thrive, they aren't the end-all, be-all of air conditioner maintenance. In addition to carrying out the above tips, it's also highly recommended that you regularly bring in a professional HVAC technician to inspect and repair your air conditioner.
A professional HVAC specialist will be able to tell if your air conditioner has encountered any problems. By locating these problems early on, he or she will be able to make necessary repairs to the AC before small problems become bigger issues.
Need Help Maintaining Your Air Conditioner in Ocala?
Do you need help maintaining your air conditioner in Ocala, Florida? If so, All American Air & Electric is the company to call.
Our team of air conditioning specialists is well-versed in the installation, maintenance, and repair of all types of air conditioning units. Available 24/7, we are ready to help you whenever you need us.
Contact us today to discuss your needs!