Heating Repair in North Central & Treasure Coast Florida
Have you ever thought about what makes a house a truly comfortable home? There might be soft couches, endearing mantelpieces, and custom-trimmed wood panels. But without a functional electric or gas heater, a home can quickly become cold and uncomfortable once the heat of summer fades.
If your North-Central or Treasure Coast residence requires more warmth, choose All American Air & Electric for your heating needs.
We Provide Home Heating Solutions
At All American Air & Electric, we make customer comfort and satisfaction our priority. That's why our team of expert technicians offer reliable heating repair to your home's faulty or dysfunctional system. In addition, we happily install new appliances and systems, including:
Heat pumps
Gas heaters
Electric heaters
Gas furnaces
Whether you need maintenance done on your aging furnace or you require a new, name-brand heat pump delivered, count on us to finish the job quickly and correctly. Our team treats your home with care and respect, and they take the time to advise you on how to prevent future issues concerning your heating fixtures.
We proudly service and repair the following manufacturers: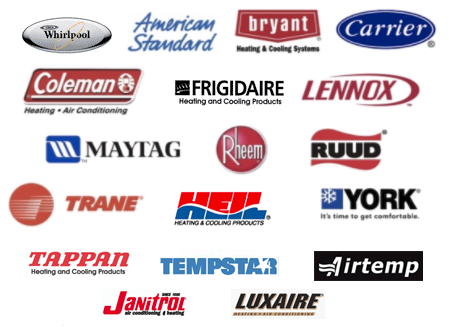 You Can Trust Our Expertise
Since 1996, our goal has been to solve our customers' heating troubles while giving them outstanding service and friendly assistance. We understand that a heated home brings both protection and peace of mind when the outside temperature drops.
We also know that heating-related problems seldom occur during convenient times of the day. To help you avoid stress, we're available all day, every day, and we'll do our best to send a repair person to your door as soon as possible.
Talk to Us Today
Whether you live near Ocala, FL or Port St. Lucie, enjoy the heat that you—and your home—deserve. Call us at (352) 629-1211 or (772) 878-5143 to get a free quote and to schedule an appointment. We look forward to helping your home stay cozy.