AC Services in North Central & Treasure Coast, FL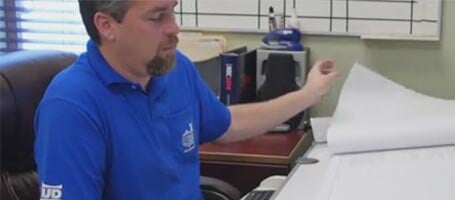 When your AC starts acting up during the height of summer, it can leave you miserable and uncomfortable when you need your air conditioning most. If you experience issues during those sweltering summer months, you need prompt, reliable air conditioner service.
Don't settle for boiling temperatures in your home. Call All American Air & Electric for quick, quality AC services. With more than 30 years of HVAC experience, we can get your air conditioning back up and running in no time.
Cool Down Your Home with Our Exceptional Services
If your air conditioner is struggling to keep up with the heat, our capable team can take a look at your system and determine the best and most affordable solutions. Should you require a replacement, we can suggest the most efficient models to keep your home cool and your utility bills low. We're also a Ruud Pro Partner, and we proudly offer a two-year Protection Plus warranty.
Whether you'd like to set up a maintenance plan or you need AC repair, give All American Air & Electric a call. You can reach our Marion team at (352) 629-1211 or St. Lucie at (772) 878-5143 to schedule an appointment today, and feel free to ask any questions.
Maintain Your System
Regular maintenance keeps AC systems running smoothly. To improve energy efficiency and heating or cooling capacity, schedule routine maintenance. This should include:
Annual/Bi-Annual Inspection
As Needed Assessment and Adjustment
Seasonal Servicing
Don't put off the maintenance your system needs to run flawlessly & efficiently—make a service appointment with one of our experienced technicians.
We specialize in:
Indoor Air Quality Analysis
Duct Sanitizing
Full System Cleans
Complete Duct Sealing
Expert UV Protection
Maintenance Agreements
Saturday & Evening Appointments
Free 2nd opinion on condemned compressors
Heat Pumps / Gas Furnaces
EPA Certified Technicians


Make Vital Repairs
Your AC system keeps your home comfortable all year long. When your system starts to falter or fail, you need reliable and rapid repairs. For same-day service, call our team. We service and repair many makes of air conditioning systems, including:
To find out more about the products we offer, browse our product page. If you do not see your system listed on our site, contact our technicians for more information.
For prompt, professional AC services call Marion at (352) 629-1211 or St Lucie at (772) 878-5143. Your estimate or second opinion is always free at All American Air & Electric!