Trust Our North Central & Treasure Coast, FL Electrical Services
If your home's electrical system needs repairs or maintenance, you want a knowledgeable, trustworthy, and honest electrician—someone who can solve your electrical problem or help you create a long-lasting, top-of-the-line electrical system.
At All American Air & Electric, we hire and train excellent technicians. You deserve someone who can work quickly, give you a straightforward quote, and provide quality service. We take great pride in our electrical department and our electricians, who are committed to our standard of 100% customer satisfaction.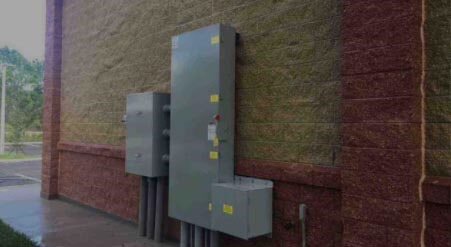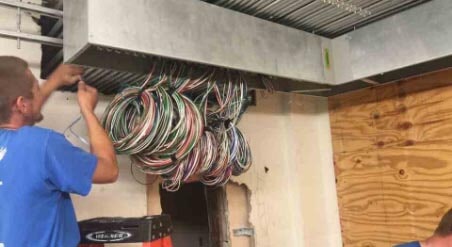 Our Services
For years, we've provided electrical services to home and business owners, builders, and contractors all over North Central and Treasure Coast, FL. Our services include both:
Residential installations and repairs
Commercial and industrial installations and repairs
We do everything from accent lighting to security rewiring. There's no project too big or too small for us to handle. We're confident that we can provide you with great service at an affordable price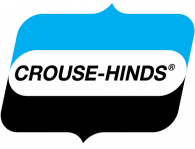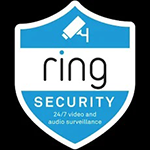 Are you Storm ready?

We at All American Air & Electric Are
Our Electric Division is stocked and ready to promptly repair any and all of your electric damage!
Please review your safety tips before and after the storm.
Test your generator regularly to insure proper operation. Have it checked for proper power output and starting procedures.
Beware of proper ventilation and connections to avoid electricution and carbon monoxide poisoning.
Do not attempt to connect your portable generator to your house wiring. Improper connections can cause a backfeed through your house to the power lines and create a dangerous situation and even electrocution to you, your neighbors or your power company employees.
Have your generator wired to your house electrical system by a licensed and qualified electrical contractor only.
After the storm if you see a downed power line, treat it as if it energized, chances are it may be. Stay away and report it to your power company or local police department with the location.
Do not attempt to remove any trees, limbs or debris from power lines. Beware of any fallen lines that may be under such debris or in pools or against your fences or pool enclosures.
After the storm passes generally the power company knows the areas without power. Leave a fair amount of time before reporting power outages and leave the phone lines open for emergencies and life saving communication.
After the storm passes if you see your service equipment damaged or missing, call a qualified electrical contractor to re-install your equipment or make repairs to your home as required. This may speed up the process of restoring your power.
All American Air & Electric is prepared for your needs. We will be available 7 days a week as required. We will be servicing Marion, Lake, Citrus, Sumter, The Villages, Alachua, Levy, St Lucie, Indian River, & Brevard counties and others as needed.