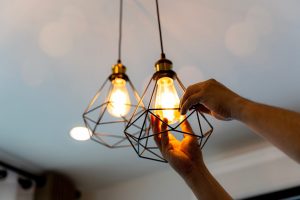 Whether you are building a new home or renovating your existing property, electrical installations are an essential part of the process. However, when it comes to electrical installation services, it is crucial that you hire a professional company that can provide safe, reliable services. From wiring to lighting fixtures, a licensed electrician will ensure that everything is done correctly.
Below, we are going to explain why it's best to hire a licensed electrician in Ocala, Florida for your electrical installation needs.
The Importance of Hiring a Licensed Electrician for Electrical Installations
Hiring a professional electrical installation company is important for several reasons. First and foremost, electrical work is not something you should attempt to do on your own, especially if you lack the necessary knowledge and experience.
Working with electricity can be dangerous, and any mistakes or improper installations can lead to electrical hazards, fires, or even electrocution. By partnering with a licensed electrician in Ocala, Florida, you can have peace of mind knowing that the job will be done correctly and up to code.
Moreover, the professionals have the expertise to handle any electrical project, big or small. They are equipped with the necessary tools, knowledge, and skills to tackle complex installations, troubleshoot issues, and ensure that your electrical system is safe and reliable. They stay updated with the latest industry standards and regulations, guaranteeing that your electrical installations meet all the necessary requirements.
Qualities to Look for in a Licensed Electrician
When searching for a licensed electrician in Ocala, Florida, it is crucial to consider certain qualities that set them apart from the rest. One of the first things you should look for is the proper license and insurance. This ensures that they have met the necessary qualifications and that you will be protected in case of any unforeseen accidents or damages during the installation process.
Experience is another crucial factor to consider. The best electricians will have years of experience in the industry, with a proven track record of successful projects. Their experience demonstrates their expertise and ability to handle various electrical installations with precision and efficiency.
Additionally, a reputable electrical contractor will prioritize customer satisfaction. They will have a team of skilled professionals who provide excellent service, ensuring that all your electrical needs are met. They will listen to your requirements, offer expert advice, and work closely with you to deliver tailored solutions that align with your vision and budget.
Safety Measures Taken by Licensed Electricians
Safety is a top priority for any licensed electrician. They adhere to strict safety protocols and regulations to ensure the well-being of their customers and their team. They work with precision and follow industry best practices to minimize any risk associated with electrical installations.
The best companies also invest in ongoing training and education for their employees. This ensures that their team is up to date with the latest safety procedures, techniques, and regulations. They use high-quality materials and equipment, and their installations are thoroughly inspected to guarantee compliance with electrical codes and safety standards.
In addition to their commitment to safety, many reputable electricians will offer warranties for their work. This gives you added peace of mind, knowing that if any issues arise after the installation, they will be promptly addressed and resolved.
Looking for a Licensed Electrician in Ocala, Florida?
Are you ready to have a new light fixture, appliance, or any other electrical entity installed at your home? If so, and if you're looking for a licensed electrician in Ocala, Florida that can get the job done right, look no further than All American Air & Electric.
Contact us today to discuss your project.