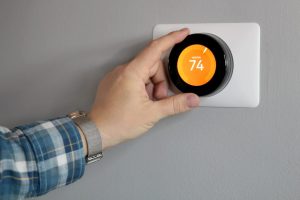 Although the winter is relatively short in the Ocala area, it will be here before you know it. Most homeowners in the area have a heating system of some kind in their home. However, if your home does not already have one, now would be a great time to install one.
There are a few different heating options for you to choose from. Are you wondering what these include? This heating company in Ocala, Florida is going to review some of the most popular options below.
Furnace
If you're looking for a whole home heating option, your heating company in Ocala, Florida might suggest installing a furnace. Furnaces run on either gas or electricity. They produce hot air and then push it through a series of ducts that lead throughout the entire house.
Furnaces are beneficial in that they're affordable to run — especially if they run on gas. In addition, when compared to other whole home heating options, they're quite cost-effective.
The potential downside to installing a furnace in Central Florida is that it might take a while to pay itself off. After all, there aren't many cold days down here in the Sunshine State. That said, if you treasure convenience and reliability, installing a furnace would be well worth your while (and your money).
Heat Pump
Another option to consider is the heat pump. Heat pumps make use of geothermal energy in the ground as a means of producing both heat and cold. Because of this, they're extremely affordable to run. Plus, they can be used for both heating and cooling purposes.
Heat pumps can run either through ductless blowers or through full duct systems. In either case, however, they can be difficult to install properly. That is why, if you go with a heat pump, you'll want to make sure you work with a knowledgeable and experienced heating company in Ocala, Florida.
The downside to heat pumps? They are relatively expensive — at least in terms of their upfront and installation costs. As time passes, and as they're saving you monthly on energy bills, they have the potential to pay for themselves.
Ductless Mini-split Systems
If you're only looking for heating for a single room, or if you want some temperature variation from room to room, your heating company in Ocala, Florida may recommend ductless mini-split systems. These are wall-mounted units that produce enough air for only a single room. They possess thermostats within themselves and can be changed quickly and easily as needed.
For single-room heating purposes, a ductless mini-split system is a cheap option. This is because a ductless mini-split costs less than double the cost of a whole-home furnace. Note, however, that if you're using several different ductless mini-splits in order to heat every room in your house, it probably is not the best option.
Plug-in Heaters
Your last option is plug-in heaters. These can be purchased at big box stores and are designed to heat small areas within homes. While they can be effective on a temporary basis, they're not great as a permanent option.
For one, they have the potential to start fires. If you tip a plug-in heater over while it's running, it could cause something to spark and light aflame.
For two, these heaters utilize substantial amounts of electricity. Therefore, they're expensive in the long run.
If you're using a plug-in heater currently, we strongly advise switching to a more permanent option. If need be, we can help you install that new option.
Looking for the Most Trusted Heating Company in Ocala, Florida?
Are you ready to install a new heating system in your home? Looking to have it installed by the most trusted heating company in Ocala, Florida? If so, look no further than the team at All American Air & Electric.
We have installed heating systems in countless homes throughout the Ocala area. Whichever device you choose, our team can get it installed correctly. Contact us today to discuss your options.