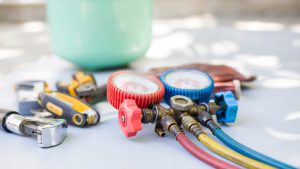 Air conditioners generally perform well on their own with little help. However, like all machines, they occasionally have issues. When these problems arise, you will most likely need to call in a professional to address them.
Are you interested in learning about some of the most common AC issues homeowners face? This AC repair contractor in Fort Pierce, Florida is going to review them below.
Air Duct Issues
Duct cleaning should be a part of every AC maintenance plan. Unfortunately, many homeowners don't clean their ducts until they start causing problems.
Let's say that there are temperature inconsistencies from room to room in your home. These are likely caused by portions of your ducts being blocked by dust and other debris. Until that debris is removed, these inconsistencies will remain.
On the other hand, your air conditioner could be blasting airborne contaminants out into your home. Again, this is a problem caused by dirty ducts. Until those ducts are cleaned, you're going to be dealing with allergy symptoms and stuffy air.
Fortunately, most reputable AC repair contractors in Fort Pierce, Florida are well-versed when it comes to duct cleaning, and they can have your ducts cleaned in a matter of hours.
Refrigerant Line Patches
Your AC's refrigerant line extends from its condenser to the inside of your home. It's responsible for transferring refrigerant from the condenser to the blower and is imperative to the AC's functionality.
Unfortunately, due to its outdoor location, it's susceptible to piercing and breaking. When this occurs, it leaks refrigerant, and thus causes disfunctionality with the AC system.
Fortunately, the professionals can patch up a pierced refrigerant line, and they can also add fresh refrigerant to the AC system. All you'll have to do is make the call to your local AC repair contractor in Fort Pierce, Florida.
Thermostat Adjustments
From time to time, connectivity issues will occur between the AC and its thermostat. When this happens, action must be taken to resume the connection.
If the thermostat is wired, the wiring might need to be replaced or reconnected. If it's wireless, there's likely an impairment with the WiFi connection.
Regardless, your AC repair contractor in Fort Pierce, Florida can determine the issue and make the necessary repairs. If need be, they can even replace your thermostat for you.
Capacitor Replacement
For an AC to run, its capacitors must remain functional. These power the motor and, when they burn out, the AC ceases to operate entirely.
It's not often that capacitors wear out. However, if they do, you can have them replaced. Just call your local HVAC company and they'll carry out the replacement for you.
Coil Cleaning/Replacement
The coils in your air conditioner are responsible for transferring refrigerant back and forth in the process of producing cold air. Unfortunately, over time, these coils can become dirty and corroded.
This is why it's necessary to clean your coils every year or so. In rarer cases, it might even be necessary to replace the coils. If your coils aren't functional, your system will run but won't produce cold air.
You could clean your coils on your own if you wish. You cover them in a specialized coil cleaner and let it work its magic. On the other hand, if a replacement is needed, you're advised to call your local HVAC company.
Looking for the Top-Rated AC Repair Contractor in Fort Pierce, Florida?
Are you dealing with issues with your air conditioning system? If so, and if you're ready to have your system repaired, do not hesitate to get in touch with our team at All American Air & Electric.
As the top-rated AC repair contractor in Fort Pierce, Florida, we have repaired all types of ACs throughout the Fort Pierce area. Regardless of your repair needs, we have you covered. Contact us today to get started.