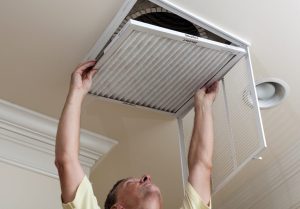 Most modern air conditioners are designed to last for over 15 years. However, the only way they can reach this age and beyond is if they're regularly maintained. But the question is: what exactly does AC maintenance entail?
To help give you an idea, this AC maintenance contractor in Port St. Lucie, Florida is going to provide four tips below that will help you get the most out of your air conditioner.
1. Replace the Filter
One of the simplest and most important aspects of AC maintenance is replacing the HVAC filter. The HVAC filter is responsible for catching dust and other debris before they make their way into the duct system.
Because of this, the air filter becomes dirty in a matter of only months. Once it becomes dirty, dust and debris start to travel into the HVAC system regularly. As they accumulate, they put undue stress on the air conditioner, causing it to use more energy than it would otherwise, and break down sooner than it would otherwise.
Your AC maintenance contractor in Port St. Lucie, Florida will recommend changing your HVAC filter every two to three months — unless you have furry dogs in your home. In which case, you should make a change monthly.
2. Straighten Condenser Fins
For the condenser of your AC to function properly, it must receive air on a regular basis. Unfortunately, the fins on the outside of a condenser tend to become bent over time. Because of this, it becomes difficult for air to pass into the condenser.
That is why, every six months or so, it's best to straighten those fins. It will allow air to make its way through them without resistance.
How do you straighten condenser fins? Simply take a knife and run it between each fin. This will create enough separation for the condenser to operate properly. If you need help with this task, you can always reach out to your local AC maintenance contractor in Port St. Lucie, Florida.
3. Clean the Coils
Another component of AC maintenance is cleaning the coils. These exist within the condenser and become dirty over time due to exposure to the elements. When they become dirty, the air conditioner can have trouble producing cold air.
That is why, every year or so, it's recommended that you have these coils cleaned. All you need to do is apply a specialized coil cleaner. This will loosen up all the residue, after which, you can brush the residue off.
If you need assistance with this task, do not hesitate to contact your AC maintenance contractor in Port St. Lucie, Florida. They'll handle the task for you in its entirety, along with any other maintenance measures that are required.
4. Remove Debris from Your Ducts
If you use a ducted system, it's imperative that you remove the debris from your ducts every 3 to 5 years. If you don't, this debris will block up the ducts to the point that air struggles to pass. This will cause temperature variations from room to room and will also increase the amount of stress that your AC incurs.
What happens when your AC incurs more stress than usual? It uses more energy than normal and breaks down sooner than it would otherwise.
Note that cleaning your ducts is an intensive project. Because of this, it's probably best to utilize the services of a professional HVAC company.
Looking for an AC Maintenance Contractor in Port St. Lucie, Florida?
Do you need help with any of the AC maintenance tasks reviewed above? Looking for the best AC maintenance contractor in Port St Lucie, Florida? If so, All American Air & Electric is the company to call.
We have maintained countless air conditioners throughout the Port St Lucie area and beyond. Our technicians will do everything necessary to ensure that your AC is running optimally. Contact us today to schedule an appointment.