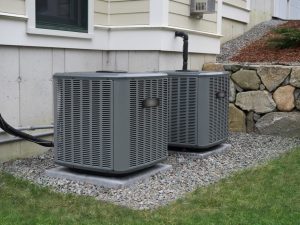 If you live in the Port St. Lucie area you almost certainly rely on your air conditioning system for most of the year. It's inevitable that you will need to have some sort of work done on your air conditioning system at some point.
The question is: what types of air conditioning services are available to homeowners? To help give you a full understanding, this air conditioning contractor in Port St. Lucie, Florida is going to review the most popular air conditioning services below.
Air Conditioning Installation
In Port St. Lucie, the heat and humidity are harsh almost year-round. Therefore, while you could conceivably make do without air conditioning, most people prefer an air conditioner. Not only will it keep you cool but it will also allow for optimal comfort, thereby improving sleep quality and energy levels as well.
When it comes time to install an air conditioner, your best bet is to turn to the help of a professional air conditioning contractor in Port St. Lucie, Florida. These companies install air conditioners on a regular basis and will know exactly how to install yours for optimal performance and durability.
There are several different types of air conditioners you could install. If you're looking for a whole-home cooling option, central AC is the way to go. If you're only looking to cool a few rooms throughout your house, you could get by with ductless mini-split air conditioners. Want to save money on energy costs and have heating capabilities as well? A heat pump might well accommodate you.
Regardless, when it comes to air conditioner installation, you should turn to a pro. Installing an air conditioner is an intensive process, one that requires great technical knowledge. That, along with the fact that it involves expensive equipment, makes it a job for the trained professionals.
Air Conditioning Repair
From time to time, your air conditioner is bound to hit a snag. One of its components might become damaged. Its ducts might become clogged. Its refrigerant line could even spring a leak.
In any case, if your air conditioner suffers damage, you can always call up your local air conditioning contractor in Port St. Lucie, Florida to schedule a repair. There isn't a repair that an air conditioning company can't make. They not only have the knowledge and experience needed to make necessary repairs but the tools as well.
One thing to note here is that if you fail to repair damaged components in a timely manner, additional damage may result. This can be costly over time. As such, it's imperative to utilize AC repair services as soon as a problem is identified.
Air Conditioning Maintenance
The last service we're going to discuss is air conditioning maintenance. If you want to get the most out of your AC, both in terms of performance and lifespan, you will need to provide it with maintenance on a regular basis.
This includes everything from coil cleaning to duct cleaning to fin straightening to filter changes and more. Each additional maintenance task that you carry out will result in less stress on your AC, and therefore greater performance and lifespan.
You can do some maintenance tasks on your own. However, it's recommended that you have your AC system inspected and tuned up by a professional air conditioning contractor in Port St. Lucie, Florida at least twice yearly.
Looking for the Most Trusted Air Conditioning Contractor in Port St. Lucie, Florida?
Are you ready to have your air conditioning system repaired, maintained, or replaced? If so, and if you're looking for the most trusted air conditioning contractor in Port St. Lucie, Florida, you've come to the right place — All American Air & Electric is the company to call.
Regardless of the type of air conditioning services you are looking for, we can provide a solution. Contact us today to request a free estimate.