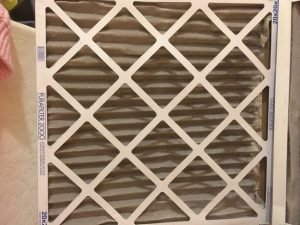 When you first install a new air conditioning system, it should run to the absolute best of its capabilities. However, as time passes, and as your AC takes on wear and tear, its performance can eventually start to suffer.
Fortunately, there are maintenance steps you can take to avoid a performance drop-off and keep your system running smoothly. Are you wondering what this entails? If so, you've come to the right place. This AC maintenance company in Ocala Florida is going to explain below.
Clean Your Air Ducts
One of the most important aspects of HVAC maintenance is cleaning your ducts. If you don't have your air ducts cleaned every two years or so, debris will accumulate within them to the point that air has nowhere to move. As a result, the HVAC system will have to produce even more air as a means of meeting the temperature set on the thermostat.
This, of course, means that the HVAC system will be forced to work harder than it would otherwise. This results in undue wear and tear, and therefore, a shorter lifespan.
You could attempt to clean your ducts by yourself. However, this task is not as easy as it might sound. If you need to have your air ducts cleaned, it's best to contact a professional AC maintenance company in Ocala Florida.
Change the Air Filter
In addition to regularly cleaning your ducts, you're also going to want to change your air filter. This filter is responsible for keeping dust intake to a minimum. If it gets dirty, it can't do its job, and will put undue stress on your system.
In general, it's good to change your HVAC air filter every two to three months. That said, if you have furry animals in your home, it might be better to make the change every month. After all, animal fur can accumulate quickly.
If you need assistance with changing your air filter, your local AC maintenance company in Ocala Florida will be happy to help. That said, changing an air filter is relatively straightforward, and it's something that most homeowners handle on their own
Separate Its Fins
Another thing you should do to keep your AC running at its best is to separate its fins. The fins of an AC exist on its condenser. They protect the interior components of the condenser, all the while allowing air to travel through them.
Unfortunately, over time, they tend to become bent up. Therefore, they make it difficult for air to pass between them. That is why, every year or so, you may need to take a thin tool of some kind and run it between them. A knife works well for this purpose.
Once you've run the knife between each fin, they should be able to facilitate optimal airflow. In other words, they'll allow your HVAC system to run at its maximum capacity.
Clean the Coils
Your HVAC system uses two sets of coils to create cold air. The condenser coils, specifically, can get dirty over time, which is why they should be cleaned regularly by a reputable AC maintenance company in Ocala Florida.
These exist within the system's condenser, which will be on the outside of your home. You can locate them and use a specialized coil cleaner to loosen up the residue. After that, you can use a brush to wipe the residue away.
Looking for a Professional AC Maintenance Company in Ocala Florida?
Do you need help maintaining your AC system? If so, and if you're looking to partner with a professional AC maintenance company in Ocala Florida, All American Air & Electric is here to help.
Our technicians have performed maintenance on thousands of AC units throughout Ocala Florida. Regardless of the type of air conditioning system you have, we can make sure it's operating at maximum capacity. Contact us now to get started.