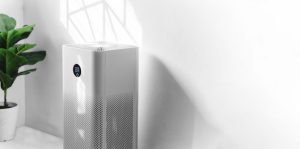 Over time, your home can accumulate airborne contaminants. These contaminants vary from dust to mold spores to pet dander and more, and they can drastically reduce the overall quality of your air.
Fortunately, there are air purification options available that can help combat these contaminants. Are you interested in learning about what's available? This air purification company in Port St. Lucie, Florida is going to discuss below.
UV Light System
The first option we're going to bring up is the UV light system. How does UV light help to purify the air? It cuts the bonds that tie molecules together, causing those molecules to leave the air environment. It doesn't matter whether they're viruses, bacteria, dust mites, or otherwise — a UV light system will eradicate them.
UV light systems can be placed just about anywhere. They're most effective when integrated with air ducts. By placing a UV light system inside your air ducts, you ensure that it encounters every airborne particle in your home. The ducts take air in throughout the day. It's just a matter of time before the next molecule gets picked up and passed through the UV lighting.
Are you interested in installing UV lighting in your home? Your local air purification company in Port St. Lucie, Florida can help with the installation.
Ionizer
Another method for eliminating airborne contaminants in your home is to utilize an ionizer. An ionizer is a machine that sends negatively charged ions out into the air. Once there, these ions latch onto positively charged ions, weighing them down and causing them to fall to the floor.
What are these positively charged ions attached to? All sorts of contaminants, from dust mites to mold spores to viruses to bacteria and more. An ionizer can neutralize all these contaminants, creating a much more breathable environment in your living space.
Not only will an ionizer make your home more habitable, but it can also help eliminate many common allergy symptoms. You'll feel comfortable in your home and be refreshed every time you step through the door.
If you are interested in installing an ionizer, do not hesitate to reach out to your local air purification company in Port St. Lucie, Florida. Their technicians will be able to answer any questions you may have about these types of systems.
Air Filter
The last option we're going to discuss is the air filter. Air filters utilize a series of filters as a means of disposing of airborne contaminants. These contaminants pass through them and then are filtered depending on their size and type.
These filters work not only for dust and mold spores but for viruses, bacteria, pet dander, and more. In other words, they clear the air of most of its contaminants.
You can install an air filter on its own or within your duct system. If you want it to be as effective as possible, however, installing it in your duct system is the wisest decision.
You can buy decent air filters online. However, if you're going for an in-duct option, you should get in touch with a professional air purification company in Port St. Lucie, Florida. They can not only help you pick out the right type of filter, but they can install it for you as well.
Looking for a Professional Air Purification Company in Port St. Lucie, Florida?
Are you interested in purifying the air inside your home? If so, All American Air & Electric is the company to call. As the top-rated air purification company in Port St. Lucie, Florida, we offer all the options reviewed above.
Regardless of the type of air purification system you are looking for, we can help you find it. Contact us today to discuss your needs.