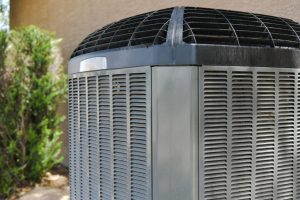 Are you looking to make your indoor living space more comfortable? If so, installing a new high-quality air conditioning system can make a world of difference.
The only question is: what type of air conditioning system should you install? To help you decide on the right system for your home, this AC replacement contractor in Ocala, Florida is going to review the most common options below.
Central Air Conditioner
Central air conditioners are the most popular option. The reason for this? They're the most cost-effective. If you're going to be cooling your entire home at one time, then a central AC unit will cost you the least amount of money, both initially and over time.
Central AC makes use of a single condenser unit. This is located on the outside of the home, and it connects to a single blower unit within the home. The blower unit takes the air produced by the condenser and pushes it into a duct system. This duct system travels all over the home, ending in vents within each room.
Due to the need for an air duct system, central AC can be complex to install. Partnering with a reputable AC replacement contractor in Ocala, Florida, is recommended.
The potential downside to central AC? It doesn't allow for any temperature variation. In other words, your unit will only produce a single temperature at a time — that temperature will be the same in every room of your house.
Ductless Mini-split Air Conditioning
If you'd like to have some temperature variation throughout your home, your AC replacement contractor in Ocala, Florida might recommend a ductless mini-split air conditioner. Ductless mini-split ACs are small, wall-mounted units that accommodate single rooms. They can be used for the cooling of as many rooms as you'd like; however, each cooled room will require its own unit.
This, as you might expect, can make ductless air conditioning relatively expensive. For example, six ductless units are going to cost you more than a single central unit. However, if everyone in your home has a different temperature preference, this option could be worth the extra money.
It's also important to note the aesthetic impact that a ductless unit can have. Because these units are mounted on walls, they tend to detract from the overall appearance of a room. That said, they're far from unsightly, and can be worked around with a bit of strategy.
Heat Pump
One last option to consider is the heat pump. Heat pumps make use of geothermal energy in the ground, and then convert it to either heat or cold. Because of this, they can be used for both heating and cooling purposes.
While they're relatively expensive to purchase and install, they require very little energy to run. Therefore, they can save you money over time.
The important thing with a heat pump is to make sure it is installed correctly. These can be complex to install and, if not installed accurately, can lack in both functionality and energy efficiency. In short, if you decided to opt for a heat pump, you'll absolutely want to make sure you're working with a knowledgeable AC replacement contractor in Ocala, Florida
Looking for the Most Trusted AC Replacement Contractor in Ocala, Florida?
Have you decided which type of air conditioning is right for your situation? If so, and if you're looking for the most trusted AC replacement contractor in Ocala, Florida, the team at All American Air & Electric is here to help.
Contact us today to request a free estimate.