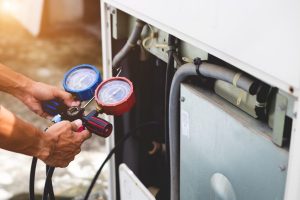 If you've had your air conditioner for a while, there's a chance that it could run into issues at any time. That is why it's important for homeowners to be vigilant when it comes to their air conditioner and act fast when a repair is necessary.
Are you wondering how to tell when your AC needs to be repaired? This AC repair contractor in Ocala, Florida is going to discuss some of the most common signs below.
Is Your AC Making Weird Noises?
First, determine whether your AC is making any weird noises. We're not talking about the faint whirring sound of the condenser impeller. We're talking about things like squeaks, bangs, and scrapes. Any of these noises would indicate that there's something wrong with your air conditioner.
Squeaking noises often indicate broken or loose motor belts. If you're hearing squeaking noises, you'll probably need to replace said belt.
Banging noises can indicate anything from debris being trapped in the condenser, to damaged internal components, and more. Scraping noises often indicate broken or loose components as well.If you notice any of these sounds, it's best to have your system inspected by an AC repair contractor in Ocala, Florida. They'll get to the bottom of the issue and make any repair that might be necessary.
Are There Unpleasant Odors Coming from Your Vents?
Another sign that you might need an AC repair is that there are unpleasant odors coming from your vents. This is generally caused by a buildup of residue within either the AC itself or the AC's adjoining duct system.
For instance, let's say that, over time, mold spores were given a chance to grow within the ducts. Every time that air passes through the ducts, it pushes the fragrance of those spores along with it. A musty odor in the home is the result.
How do you go about fixing this problem? It's as simple as cleaning out the ductwork. You can attempt to do it on your own. If you're not able to do so, your local AC repair contractor in Ocala, Florida can help you with the job.
Is Your Home Extremely Humid?
The point of an AC isn't just to cool a home — it's to dehumidify a home as well. Therefore, if it's extremely humid in your house (even though the air conditioner is running), your AC undoubtedly requires some sort of repair.
In most cases, this problem is caused by dirty evaporator coils. Note, though, that it can also be caused by minor refrigerant leaks.
If the coils are the issue, you might be able to clean them yourself. If there's a leak in your refrigerant line, however, you're probably going to need to contact your local AC repair contractor in Ocala, Florida.
Have Your Energy Bills Gone Up?
The last sign we're going to discuss is rising energy bills. If your energy bills are going up substantially, your AC is almost certainly the culprit. Yes, other factors can cause this, but the AC is the most common issue.
All sorts of AC issues can lead to this problem. If the problem is causing the AC to work harder than it would normally, your energy bills will rise.
In these situations, we recommend having your system inspected by a reputable AC repair contractor in Ocala, Florida. They'll determine what's causing the issue, and can make vital repairs.
Looking for the Top-Rated AC Repair Contractor in Ocala, Florida?
Is your air conditioner showing signs of wear and tear? Looking for the top-rated AC repair contractor in Ocala, Florida? If so, look no further than the experts at All American Air & Electric.
Regardless of the problem your AC is facing, our HVAC technicians can provide a solution to get your system running optimally again. Contact us today to request a free estimate.