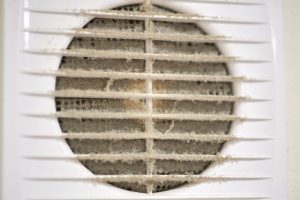 If you have a central air conditioning system in your home or business, then you also have a duct system as well. Unfortunately, these air duct systems often become inundated with dust, dirt, and other forms of debris over the years.
That is why, every few years, it's recommended that you have your air ducts cleaned. But why is duct cleaning important in the first place? To help give you a better idea, this air duct cleaning company in Palm City, Florida is going to discuss everything you'll need to know about the process below.
It Allows for Optimal Airflow
The whole point of a duct system is to push air from point A to points B, C, D, and so on. If the system is clogged up with dust and debris, air isn't going to be making it to those points unimpeded. In fact, that debris is bound to stop the flow of much of this air, resulting in terrible airflow overall.
What happens when there's bad air flow in your duct system? The rooms throughout your house don't receive adequate cooling and, therefore, can't reach the temperature designated on your thermostat.
That is why it's vital to keep your ducts clean. Hiring a professional air duct cleaning company in Palm City, Florida every two to four years will ensure that they're clear, allowing produced air to flow freely from point A to points B, C, D, and so on.
It Keeps the Air Clean
Over time, a home can take on all sorts of contaminants. These run the gamut from dust to mold spores to bacteria to viruses and more. Eventually, these contaminants will be sucked up into your duct system. If the duct system isn't clean, these contaminants will stick to the residue within it, waiting to be blown back out into the room.
Every time your AC is turned on, you'll essentially be making your home a den of airborne contaminants. The AC will drive those contaminants from your ducts out into your indoor environment. This will vastly reduce the quality of your air, making it less breathable and more likely to cause allergy symptoms and sickness.
Therefore, if you want your indoor air to be as clean as possible, you need to clean your ducts. Your local air duct cleaning company in Palm City, Florida can handle the task.
It Takes Strain Off of the HVAC System
Another reason to clean your duct system is that it will take strain off of your HVAC system. How is this? It's all about how hard your HVAC system must work to produce the desired temperature.
If your ducts are filled with dust and debris, your AC will have to work much harder to push through adequate amounts of air. This is because the dust and debris will be blocking and redirecting a good deal of the air that's produced.
After working with an air duct cleaning company in Palm City, Florida, however, your HVAC system will be able to run much more efficiently. In other words, it will only put in the minimal amount of effort required.
This will not only reduce the number of breakdowns that your AC experiences, but it will also prolong your AC's lifespan. In doing so, it will save you substantial amounts of money over time.
Looking for a Professional Air Duct Cleaning Company in Palm City, Florida?
As you now know, there are several benefits to having your air ducts cleaned. Is your system due for a cleaning? If so, the experts at All American Air & Electric are the people to call.
As the top-rated air duct cleaning company in Palm City, Florida, our technicians have worked with countless home and business owners throughout the area. We can have your system cleared of all dirt, dust, and residue in no time.
Contact us today to schedule an appointment.