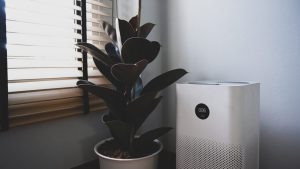 Over time, a home's air quality can become compromised. It can take on an array of contaminants, making it difficult for the inhabitants of your home to breathe and/or relax.
Fortunately, there are air quality solutions available to help combat these contaminants. Are you interested in learning about the various options that are available? This air purification company in The Villages, Florida is going to review them below.
Air Duct Cleaning
If you have a duct system in your home, you are strongly advised to have it cleaned every 3 to 5 years. Failure to do so can result in several negative consequences. Not only can it cause your air to become dirty and contaminated, but it can also put undue stress on your HVAC system, causing it to use more energy than it would otherwise and die out before its time.
What kinds of contaminants can be found in your ducts? Everything from dust to mold spores to pet dander and more, all of which can spur on allergy symptoms and create an uncomfortable environment in general.
While you could attempt to clean your ducts on your own, you're bound to find that it's fairly difficult. Not only do you need to disassemble portions of your ducts, but you'll also have to access hard-to-reach areas. For these reasons, it's generally a good idea to hand the responsibility over to a professional air purification company in The Villages, Florida.
UV Light Treatment
There are all sorts of contaminants that make their way through a home's air. These vary from mold to dust to bacteria to viruses and more. While it's possible to flush some of these contaminants out of the home, some of them need to be neutralized. This is where UV light treatment can make a world of difference.
UV light has the power to kill bacteria and viruses. Therefore, it can remove many of the dangerous airborne contaminants from your home.
UV lighting systems can be used in several manners. Note, though, that they're most effective when installed inside of duct systems. By installing UV lighting inside of your ducts, you ensure that all the contaminants in your home can contact it. This optimizes elimination.
Interested in installing UV lighting in your duct system? If so, your local air purification company in The Villages, Florida has you covered.
Ionizer
Another device that helps to eliminate airborne contaminants is the ionizer. This is a machine that releases large amounts of negatively charged ions. Once in the air, these ions cling onto positively charged contaminants, causing them to fall to the ground.
What contaminants are positively charged? Dust, mold, and pet dander, to name just a few. Therefore, if you want to get these contaminants out of your indoor air environment, install an ionizer. Your local HVAC company can complete the task for you.
Air Purifier
The last air quality solution we're going to discuss is the air purifier. This is a filter that catches specific contaminants as they pass by. It's typically installed within a home's duct system, which allows it to come in close contact with most of a home's airborne contaminants.
An air purifier will help to eliminate dust, mold spores, pet dander, viruses, bacteria, and more. If you're interested in installing one, do not hesitate to contact your local air purification company in The Villages, Florida.
Looking for an Air Purification Company in The Villages, Florida?
Are you hoping to enjoy fresher air inside your home? If so, and if you're looking for an air purification company in The Villages, Florida, look no further than All American Air & Electric.
Regardless of your air quality needs, our team is here to help. Contact us today to discuss your options.