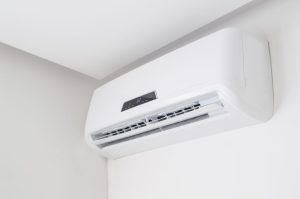 When it comes to maintaining a comfortable indoor environment, air conditioning systems are crucial. Air conditioning systems not only provide a home with thorough and consistent coolness, but they also reduce humidity levels and improve overall comfort.
There are several different air conditioning options out there on the market today. Are you interested in learning about them? This air conditioning company in Fort Pierce, Florida is going to review some of the most popular types of systems below.
Central Air Conditioning
In Florida, the most popular air conditioning option is central air conditioning. Central AC makes use of a single condenser unit and a single blower unit. The condenser unit exists on the outside of the home while the blower unit exists on the inside of the home.
Along with these two units is a series of ducts. These ducts wrap throughout the inner workings of the building, leading to every room throughout the building and ensuring that manufactured air can get from the blower to each of the rooms in the home.
Depending on which air conditioning company in Fort Pierce, Florida you work with, central air conditioners can be a little expensive to install. However, they're extremely efficient, and they will generally save their users money over time.
The downside to central air conditioning? It doesn't allow any temperature variation. You can only set a single temperature for the house, subjecting all rooms to this temperature.
Ductless Mini-Split Systems
Another AC option is ductless mini-split systems. These are small units that mount to the interior walls of their respective buildings. They're designed to provide cooling to only a single room, though, if you install multiples of them, you can use them to cool your entire house.
When properly installed by an air conditioning company in Fort Pierce, Florida, ductless mini-split systems run very efficiently. Because they don't make use of ducts, little of their manufactured air is lost.
The biggest downside to ductless mini-splits? They're big and bulky and could potentially ruin the aesthetics of the rooms in which they're installed. Plus, while a single ductless mini-split unit is relatively affordable, buying a series of ductless mini-splits is much more expensive than buying a single central AC unit.
Heat Pumps
Next, we're going to discuss heat pumps. These units make use of geothermal energy as a means of producing both heat and cold. That's right: they can be used for both heating and cooling purposes.
You might be wondering: what's the catch? What are the downsides? They're more expensive than central ACs and ductless mini-split systems. Plus, they can sometimes struggle to produce adequate heat when it's cold outside.
If you're going to install a heat pump, you need to make sure to have it installed by a licensed air conditioning company in Fort Pierce, Florida. If even small portions of the installation are done incorrectly, you can run into huge functionality and efficiency issues.
Window ACs
If you're living in an apartment or need air conditioning in a pinch, you could utilize a window AC. This is a small, portable AC unit that you place on your windowsill and hold in place with your window sash. Window ACs are much cheaper than other options and, while not ideal, will get the job done.
The downsides to window ACs? They're inefficient, they're somewhat unsightly, and they don't provide great air coverage. While they suffice for temporary purposes, they really shouldn't be seen as long-term options.
Looking for a Professional Air Conditioning Company in Fort Pierce, Florida?
Do you need help choosing an air conditioning unit for your home? If so, and if you're looking for a professional air conditioning company in Fort Pierce, Florida, the experts at All American Air & Electric would be happy to assist you.
Our technicians have installed air conditioners in countless homes throughout the Fort Pierce area. Regardless of your preferences or needs, we're sure to have an option that's right for you. Contact us today to discuss your options.