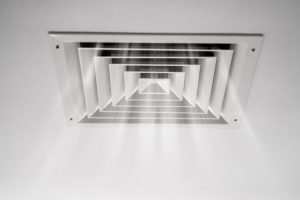 Over time, the air within a home can start to feel stuffy and stale. In some cases, poor indoor air quality can lead to health issues — like excess coughing and sneezing, and even rash breakouts.
Are you looking to improve the air quality inside your home? if so, you've come to the right place. This HVAC company in Port St. Lucie, Florida is going to discuss four solutions that can improve your indoor air quality.
Have Your Ducts Cleaned
The first method we're going to discuss is duct cleaning. Over time, air ducts take on substantial amounts of dust and other debris. When the air conditioner or furnace is turned on, the dust and debris are blown out into the indoor environment. As you might expect, this reduces air quality.
As such, by cleaning your ducts, you can improve the air quality within your home. Because the dust and debris no longer sit inside of the ducts, they can't be blown out and can't affect the air within the home.
We advise cleaning your air ducts every three to five years. To keep your ducts as clean as possible, change your HVAC air filter every one to three months. Need help? Your local HVAC company in Port St. Lucie, Florida can assist you with this.
Install a UV Light Purifier
Another way to improve air quality within your home is to install a UV light purifier. These purifiers come as standalone units and as in-duct mechanisms. The in-duct mechanisms are the most effective.
How does UV light purify the air? By eliminating viruses, bacteria, mold spores, and allergens.
By installing a UV light purifier, you'll not only obtain cleaner air but healthier air as well. This will allow for less allergy symptoms, fewer colds, and the like.
Install an Ionizer
Another option for air purification is to install an ionizer. An ionizer is a device that releases large amounts of negatively charged ions. These ions cling to positively charged ions in the air, thus forcing them to fall to the ground and taking them out of the air entirely.
How does this pertain to airborne contaminants? Dust, mold, and other contaminants contain positively charged ions. Therefore, the ions released by the ionizer will effectively do away with such contaminants.
Interested in installing an ionizer? Call your local Port St. Lucie, Florida HVAC company. They'll have one installed for you in no time.
Apply an Aeroseal
Your last option is to apply an Aeroseal. An Aeroseal is a substance that seals up cracks within a duct system. Not only does it prevent dust and other debris from leaking out of the ducts and into the air, but it also improves energy efficiency and overall airflow.
Applying an Aeroseal is both quick and affordable.  Note, though, that if doing so, you should utilize the services of an HVAC company. They're experienced in the installation of Aeroseal and will ensure that your ducts are sealed correctly.
Ready to Improve Your Indoor Air Quality? Contact the Premier HVAC Company in Port St. Lucie, Florida
As you now know, there are several things you can do to improve your home's air quality. Are you looking to install an air purification system in your Port St Lucie home? If so, All American Air & Electric is here to help.
As the premier HVAC company in Port St. Lucie, Florida, we can implement any of the solutions reviewed above to help you enjoy cleaner air inside your home. Contact us today at (772) 878-5143 to learn more about your options.