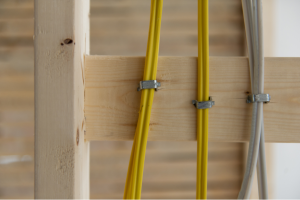 You can't run a modern home without electricity, and you can't reasonably maintain an electrical system without the help of professional electricians. After all, electrical systems are complex and dangerous entities that should only be worked on by trained professionals.
With that said, you might be wondering: what types of electrical services are available? You might be surprised to hear that there's a long list of services offered by licensed electricians. This electrician in Port St. Lucie, Florida is going to review some of the most popular services below.
Electrical Installation
Maybe you need to set up new light fixtures? Perhaps you're hooking up a new hot tub or breaker box? In any case, if you're installing an electrical entity on your property, your local Port St. Lucie electrician can assist you.
Installing complex electrical entities is not an easy task. If done incorrectly, it can result in both functionality and safety issues. As such, even if you do attempt to install an electrical entity on your own, it's strongly recommended that you have it checked by a professional electrician as soon as you're finished. Professional electricians know how to safely install all types of electrical entities, and they can ensure that your installation is carried out in a safe and proper manner.
Electrical Repair
At some point in time, one or more of the electrical entities in your home may to struggle to function. Whether it's a deteriorated wire that's having trouble passing electrical currents, or a light fixture that is no longer working with light bulbs, a repair may be necessary.
Note, though, that electrical repairs are complex. If you need to have one of your electrical entities worked on, it's best to contact your local Port St. Lucie electrician to schedule a repair.
Your electrician can assess the damage, recommend the best course of action, then carry out the plan. When all is said and done, you'll have a fully functional electrical system once again.
Electrical Inspections
If you are a homeowner, it's wise to have your electrical system inspected from time to time. This ensures not only that the system is still working as intended, but that it doesn't have any glaring issues that could turn into safety hazards down the road.
It's recommended that you have your electrical system inspected by a licensed Port St. Lucie electrician every two years or so. However, there are other occasions that could prompt an inspection. For instance, if your home takes on water damage, you should have your electrical system inspected as soon as possible. Or, if you're in the process of buying a home, you should have the electrical system inspected so you know exactly what you're getting into.
An electrical inspection will cost you a bit of money upfront, but it could go on to save you even more money in the long run. As such, it's entirely worth the cost.
Generator Installation
The last electrical service we're going to discuss is a generator installation. Generators are vital during power outages, as they allow you to keep your home appliances running for the duration of the outage.
Now, there are two options for generators: 1. You can use a portable one, or 2. You can have a permanent one installed on your property. Both options are viable, but the second option is more reliable and more convenient in the long run.
Are you interested in installing a permanent generator on your property? if so, your local Port St. Lucie electrician is the person to call.
Looking to Hire a Licensed Electrician in Port St. Lucie, Florida?
Do you need to have your home's electrical system serviced? Are you looking for a licensed electrician in Port St. Lucie, Florida? If so, the experts at All American Air & Electric are here to help.
Our electricians have helped countless home and business owners throughout the Port St. Lucie area. Regardless of your electrical needs, we have you covered. Contact us today to schedule an appointment.