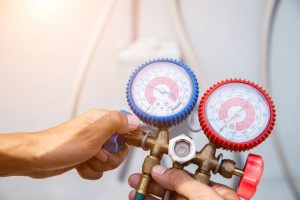 If you want to get the most out of your air conditioner, proper maintenance is key. By providing your AC with the necessary maintenance, you'll not only help it operate more efficiently, but you'll also help it last longer as well.
Are you wondering what proper air conditioner maintenance entails? If so, you've come to the right place. This AC maintenance company in Ocala, Florida is going to provide some helpful tips below.
Clear the Condenser
Air conditioner condensers are located outdoors. As such, they're exposed to everything the outdoors has to offer. This varies from sticks to leaves to wildlife nests to trash and more.
Over time, these things can make their way into the condenser, causing functional issues. As such, from time to time, it's recommended that you unscrew the cover on your condenser and remove anything that has made its way inside.
Note: when doing this, make sure your AC is turned off entirely. If it's not, the impeller could start rotating as the system kicks into action, causing serious injury. If you prefer, a professional AC maintenance company in Ocala can handle this task for you.
In addition to removing items from the inside of your condenser, make sure to trim back any trees and hedges that are close to your condenser as well. This can help prevent sticks and leaves from getting stuck in your condenser in the future.
Clean the Coils
Another big part of air conditioner maintenance in Ocala is cleaning the coils. These include the evaporator coils and the condenser coils.
Over time, both sets of coils can get extremely dirty. If they're not cleaned, they can have trouble transferring heat and cold, resulting in functionality issues for the system.
The cleaner you keep the coils in your AC, the better your AC will function. As such, it's recommended that you have these coils cleaned every six months to a year. Your local Ocala AC maintenance company will be happy to help.
Straighten the Fins
On the outside of every air conditioner condenser is a set of metal strips known as fins. These are used to process air, and they are integral to the overall functionality of the AC system.
Over time, these fins tend to become bent and misshapen. The more this happens, the less efficient the AC becomes. As such, you may need to straighten these fins out from time to time.
This is a simple task. All you'll need to do is take a knife and run it between each fin from top to bottom. This will open a small gap between each fin, allowing air to pass through with little resistance.
Replace the Filter
Another major component of air conditioner maintenance in Ocala is replacing the filters. In fact, this might be the single most important task of them all. Why is that? Because filters prevent dust from making its way into the AC system, and if the filters get overloaded with dust, the AC system will start to suffer.
This will not only result in air quality issues, but in efficiency issues as well. In essence, failing to change your air filter will result in dirty air, rising energy bills, and a variety of other avoidable problems.
Fortunately, replacing an air filter is extremely simple. You can gently pop out the existing filter and insert a fresh one every two months or so.
Looking for the Top-Rated AC Maintenance Company in Ocala, Florida?
Do you need to have some maintenance done on your air conditioning system? If so, and if you're looking for the most trusted AC maintenance company in Ocala, Florida, look no further than All American Air & Electric.
Our HVAC technicians have worked on countless ACs throughout the Ocala area, and we would be more than happy to work with you as well. Contact us today to learn how we can help.