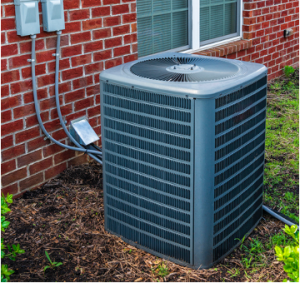 Here in Ocala, the weather is almost always warm, and humidity levels are often high. As such, Ocala residents rely on their air conditioners for most of the year.
With that said, you might be wondering: what are the benefits of air conditioning in Ocala, Florida? In truth, there are several benefits — some of which you might not be aware of. This AC installation company in Ocala, Florida is going to review the main benefits below.
1. Temperature Changes at the Tips of Your Fingers
One of the most obvious benefits of air conditioning is that you can adjust the indoor temperature at the touch of a button. Whether it's 105°F, 75°F, or anywhere in between, your air conditioner will allow you to cool your home to a temperature that's comfortable to you.
To achieve this, all you'll have to do is make a change on your thermostat. Within seconds, your air conditioner will kick on and start working to accommodate that change. This is a near necessity in an area like Ocala, where summer temperatures can easily reach triple digits.
If you're interested in installing air conditioning in Ocala, Florida, give us a call. We have several different units to choose from, including central AC units, ductless mini-split units, and more.
2. Humidity Regulation
Not only does air conditioning help to combat hot temperatures, but high humidity as well. Considering how humid Ocala typically is, this is a huge benefit.
Now, this doesn't mean that an air conditioner alone will eliminate all the moisture from the air. However, it will do a large portion of the work. If you want to cancel out as much humidity as possible, you'll want to install a dehumidifier in addition to your air conditioner. The air conditioning installation specialists at All American can install both an air conditioner and a dehumidifier in your home.
3. Deters Insects
Insects tend to gravitate to hot and humid areas. As such, they often end up inside Ocala area homes that are not properly air conditioned. This is another great reason to install an air conditioning system in your home: to deter creepy, crawly insects.
Now, air conditioning probably won't repel insects entirely. You might still have to call the exterminator from time to time. However, it will create an environment that is not ideal for insects, which is half the battle.
4. Electronics Protection
As you might expect, Florida weather and electronics don't mix well. Not only does the humidity have an adverse effect on electronics, but the heat does as well. If you don't protect your electronics from these elements, its internal components can suffer deterioration and stop functioning altogether.
For this reason, if you want to get the most out of your electronics, you'll want to install air conditioning in your home. Air conditioning will help control the heat and humidity levels, which will help protect your electronic devices.
5. Furniture Protection
It's not just electronics that are vulnerable to high humidity. Wooden furniture is vulnerable to it as well, capable of becoming warped and misshapen when exposed to it on a regular basis.
Air conditioning will create the ideal environment for your furniture. As such, if you want your furniture to last for as long as possible, your local AC installation company in Ocala can help.
Looking for the Top-Rated AC Installation Company in Ocala, Florida?
Do you need to install a new air conditioner? Are you looking for the premier AC installation company in Ocala, Florida to install it for you? If so, you've come to the right place — All American Air & Electric is here to help.
We have installed air conditioners for homeowners all throughout the Ocala area, and we would be more than happy to do the same for you. Contact us today to discuss your options.