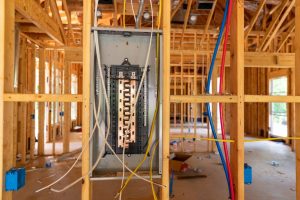 When it's time to perform electrical work on your property, it's best to leave the project in the hands of the professionals. Working with electricity is not only complex, but highly dangerous as well. At the end of the day, if you don't have any formal electrical safety training, it's just not safe to try to handle it on your own.
With that said, you might be wondering: what kind of electrical services are available to you? In truth, electricians in Fort Pierce, Florida provide all kinds of services. Without further ado, here are some of the different electrical services that are available in Fort Pierce:
Electrical Appliance Installation
There are all sorts of electrical appliances that require the expertise of a professional electrician to install. These appliances vary from light fixtures to hot tubs to backup generators and more.
If you're looking to install one of these appliances, it's strongly recommended that you contact your local Fort Pierce electrician. He or she will know exactly how to carry out the installation, and they will ensure that your new appliance is installed in a safe and proper manner.
Attempting to install major appliances on your own is risky. This is because you've likely never done so before, and if you make just one mistake, it can create an operational problem or a safety issue. In short, it's better to hire a licensed electrician.
Wiring
Are you building a new addition on your home? Making updates to an existing room? In either case, if you're doing any renovation work, you might have to install new electrical wiring.
Installing new electrical wiring isn't easy. You might be able to piece some things together, but if you haven't done it before, the odds of it working and remaining safe are rather low. As such, it's almost always better to hire a professional instead.
A Fort Pierce electrician can not only install your wiring in a way that is functionally optimal, but in a way that is 100% safe as well. His or her work will stand up to code, and it should function correctly in your home for decades to come.
Generator Setup
Another service that you can receive from your local electrician is a generator installation. A generator can be a huge help if your home loses power during a storm, or when a power line is hit.
There are both portable and permanent generators available. Just about anybody can set up a portable model, but it's the permanent models that require the assistance of a professional.
Are you interested in installing a permanent generator on your property? Our licensed electricians in Fort Pierce can have your generator installed quickly and correctly.
Inspection
The last service offered by electricians in the Fort Pierce area that we're going to discuss is a safety inspection. This is when the electrician comes into the client's home and takes a close look at his or her electrical system, assessing what's wrong with it, what's right with it, and what could use some improvement.
Inspections should be a normal part of your home's electrical maintenance. You should schedule them every year or so to ensure that your electrical system is operating safely.
Looking for a Licensed Electrician in Fort Pierce, Florida?
Are you currently experiencing problems with your electrical system? If so, and if you're looking for a licensed electrician in Fort Pierce, Florida, the team at All American Air & Electric are here to help.
We have provided electrical services to countless home and business owners throughout the Fort Pierce area. Regardless of your electricity needs, we can get the job done right. Contact us today to get started.