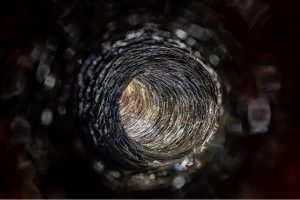 Over time, an air conditioner can take in substantial amounts of dust and debris. Where does most of this dust and debris end up? On the inside of the adjoining duct system.
The problem with this is that dirty air ducts can lead to a host of problems. As such, when ducts become too dirty, it's important that you have them cleaned by a professional. Are you wondering whether you need a professional air duct cleaning in Fort Pierce, Florida? Here are five signs to look out for:
1. Your Air Feels Dirty
One sign that you might need a duct cleaning is that the air in your home feels dirty. If this is the case, it's probably because your HVAC system is constantly pushing contaminants out into your indoor environment.
Where are these contaminants coming from? In most cases, from inside of your ducts. As time passes, dust and debris are bound to accumulate within a duct system. If they're not eventually removed, they will slowly be pushed out into the air.
As such, it's recommended that you hire a professional air duct cleaning company in Fort Pierce every two to three years. This will vastly improve your indoor air quality.
2. You're Experiencing Different Temperatures in Different Rooms
Do you notice temperature discrepancies from room to room? If so, your duct system is likely to blame. There's most likely a great deal of debris in your duct system that's blocking the flow of air. As such, certain rooms are getting full airflow, while others are receiving only partial airflow.
The fix? It's as simple as cleaning your duct system. Your local HVAC company in Fort Pierce, Florida can get the job done.
3. It's Been Over Three Years
While there's no official number for how long a duct system can go without cleaning, three years is typically a fairly accurate metric. As such, if it's been three or more years since your last duct cleaning, now is the time to get one scheduled.
At this point, there is likely a significant amount of debris trapped inside your ducts. Not only is this debris blocking airflow, but it reduces your home's air quality as well.
Want to enjoy the benefits of maximum airflow and clean, healthy air? If so, you should have your ducts cleaned by a Fort Pierce air duct cleaning company as soon as possible.
4. You're Experiencing Allergy Symptoms on a Regular Basis
Another sign that you might need a professional duct cleaning is that you're experiencing allergy symptoms on a regular basis. If this is the case, it could be due to allergens that are floating throughout your home.
What could cause allergens to float throughout your home? Your duct system. If allergens are caught in your duct system, they're also going to be permeating your air. If you need allergy relief, a professional duct cleaning can help.
5. Your Energy Costs Are Going Up
One last sign that you could benefit from a duct cleaning is that your energy costs are going up. If this is the case, it could be that your air conditioning system is running inefficiently. Why might your AC system be running inefficiently? In many cases, it's because the adjoining ducts are dirty. Having your air ducts cleaned by a professional can help you save energy, and consequently, save money.
Looking for a Professional Air Duct Cleaning Company in Fort Pierce, Florida?
Are you ready to schedule a professional air duct cleaning in Fort Pierce, Florida? If so, All American Air & Electric is the company to call. Our air duct cleaning specialists have worked in countless homes and businesses throughout the Fort Pierce area. Contact us today to get started.