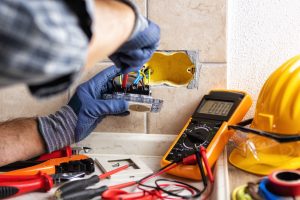 What would modern life be without electricity? Electricity is central to everything we do. That's why professional electricians are so important — they keep out electrical systems running safely and smoothly.
Are you curious about the different types of electrical services in Port St Lucie, Florida? We're going to review them in detail below.
Electrical Installation
Maybe you're planning on adding a new room to your home? Perhaps you're putting in some new light fixtures? In either case, an electrical installation will be necessary.
Now, you could try to install all the electrical work on your own. Note, though, that it's tougher than it looks. Plus, if you make any mistakes, you could have a safety hazard on your hands.
For this reason, it's recommended that you leave electrical installation in the hands of the professionals. Your local Port St. Lucie electrician can install all types of electrical entities, guaranteeing maximum safety and functionality.
Electrical Repair
Maybe your home was recently subjected to storm damage? Perhaps your electrical wiring has deteriorated over time? Regardless, if you need to repair an electrical entity, you'll want to call a professional electrician in Port St. Lucie.
Licensed and experienced electricians are well-versed in performing all types of electrical repairs. They can replace deteriorated wiring, install new outlets, insert new circuitry, and much more.
Like electrical installation, electrical repair is a delicate process. If you do something incorrectly, you could create an unsafe environment in your home. While you always have the option of doing it yourself, this is a job that's best left to a professional electrician.
Electrical Inspection
Another service that an electrician can provide is an electrical inspection. This is when the electrician takes an in-depth look at your home's entire electrical system.
Electrical inspections should be done every two years or so. However, they should also be done right after storm damage has occurred, and after you've made any DIY updates to your electrical system. Inspections are important for ensuring not only the functionality of your electrical system, but the safety of it as well.
Electrical inspections in Port St. Lucie are a very cost-effective service. Because they allow you to catch electrical problems early on in their existence, they could end up saving you hundreds or even thousands of dollars down the line.
Sign Wiring
Have you recently opened a new business and are looking to set up some sort of signage? If so, keep in mind, you don't have to stop at a simple wooden or metal sign. You could help your business stand out by installing an electrical sign. Who do you turn to when you need to have a sign wired? Your local Port St. Lucie electrician can get the job done right.
Generator Installation
Are you interested in installing a permanent generator? If so, your local electrician is the person to call. Electricians in Port St. Lucie are well-versed in the installation of large generators, and they will ensure that your generator is installed in both a safe and functional manner.
They can even provide you with the generator, if necessary. Most electricians work closely with suppliers, like Generac, and have a large selection for customers to choose from.
Looking for an Electrician in Port St. Lucie, Florida? Contact the Professionals at All American Air & Electric
Are you in need of electrical services in Port St Lucie, Florida? If so, you're in the right place. The licensed electricians at All American Air & Electric provide the best electrical services in the Port St Lucie area.
Whether you need electrical installation, electrical repair, electrical inspection, or otherwise, our team we are the company to call. Contact us today to schedule an appointment.