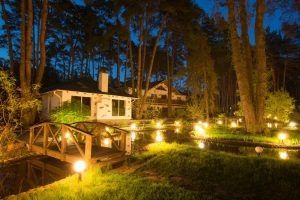 Are you looking to install additional lighting at your home? Maybe your electrical system needs to be inspected by a professional? In any case, if you're reading this article, then you're most likely searching for a residential electrician in Fort Pierce, Florida. The question is: how do you find the right one? Fortunately, it's as simple as following a few key steps. Those steps are as follows:
Use Google
Google is one of the best ways to find electricians in your area. All you'll have to do is search for something to the effect of "electricians in Fort Pierce, Florida". This should return a long list of electricians in Fort Pierce, as well as its surrounding areas.
Once you have this list in front of you, use the reviews and ratings associated with each electrician to come up with a handful of viable candidates. You can write these candidates down on a piece of paper and move on to the following steps.
Compare Experience
Once you have a list of candidates in front of you, you can compare their experience. In many cases, more experience equals higher quality services. Note, however, that this is not a hard and fast rule.
At a minimum, the electrician you choose should have three years of experience in the field. This is generally enough time for an electrician to demonstrate their skill and knowledge.
Ask About Insurance
When you hire a residential electrician in Fort Pierce, you're inviting someone onto your property to perform work. As such, there's a risk that the electrician could do damage to your property.
For this reason, before hiring an electrician, it's important to make sure that he or she has insurance. This will cover any damages that the electrician may cause to your property, as well as injuries that could occur to the electrician's employees while on your property.
You should specifically ask to see proof of both workers' compensation insurance and general liability insurance before agreeing to any work.
Look Up Licenses
In the State of Florida (and most other states in America), electricians are required to carry electrical licenses. These licenses indicate a sufficient level of skill and knowledge.
You should never, under any circumstances, hire an unlicensed electrician. These electricians are not regulated, which means they could easily rip you off. Not to mention, they might perform shoddy work, leaving you and your family vulnerable to safety issues.
Make sure to look up each electrician on Florida's license lookup tool. Just enter the name and see if a license pops up.
Ask for Estimates
Different electricians charge different rates. Because there's no regulation on the amount that an electrician in Fort Pierce can charge, you could be paying anything from a few hundred dollars to a few thousand dollars for electrical services.
For this reason, when searching for an electrician, you should ask for and compare cost estimates. You can call each of the names on your list and ask for a quote of the work that you need done. Any respectable electrician will provide you with a price estimate. Once you have these quotes, you can compare them all and choose the one that fits your budget.
Looking for a Reputable Electrician in Fort Pierce, Florida?
If you're looking for a reputable electrician in Fort Pierce, look no further than the electricians with All American Air & Electric. Our electricians are skilled, experienced, and certified, and have helped countless homeowners throughout the Fort Pierce area.
Whether you need an electrical installation, repair, or maintenance, we can assist you. No electrical problem is too big or too complex for our team to handle. Contact us today to discuss your needs!