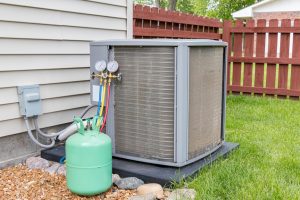 Has your air conditioner been performing poorly recently? It could just be a temporary setback. On the other hand, it could be a sign that your air conditioner needs to be repaired.
Are you wondering whether you need to repair your air conditioning system in Ocala, Florida? Here are some of the most common signs that it's time for a repair.
Is Your AC Short Cycling?
A common AC issue is short cycling. This is a problem where the AC starts its cycle, runs for about five to ten seconds, shuts off, and then repeats this process without ever actually cooling the room as desired.
It's a problem not only because it wastes energy, but because it places undue wear and tear on the AC unit. As such, it can drastically reduce an AC's lifespan.
The cause of short cycling? It could be a number of things, including a mis-sized AC unit, a problem with the AC's sensors, or something else. In any case, a repair will need to be made.
We recommend calling your local Ocala air conditioning repair company and having them inspect the system. They will be able to determine the source of the problem and take action to fix it.
Are Your Rooms Different Temperatures?
Another sign that you might need an AC repair is that your rooms are all different temperatures. This is often a sign of clogged ductwork. Dust and debris are preventing air from making its way through certain portions of the ductwork, which is resulting in temperature discrepancies from room to room.
The fix is fairly straightforward: you should have your air ducts cleaned. Note, however, that this can be a bit of a challenge to do by yourself. It's best to have it done by your local Ocala air conditioning repair company.
Is There a Leak Next to Your Condenser?
Central ACs have a refrigerant line that runs from the condenser to your home. This line carries refrigerant throughout the AC system, allowing it to produce cold air.
Unfortunately, due to its position outside, it's sometimes becomes damaged. If it becomes damaged and springs a leak, refrigerant will leak out of the system, preventing it from producing cold air.
As such, if you notice refrigerant on the ground next to your AC condenser, you'll need to have your refrigerant line repaired. Your AC won't function until this line has been repaired, and until fresh refrigerant has been added.
Are Your Energy Bills Getting Higher?
Another sign that your air conditioner might need a repair is that your energy bills are getting higher each month. While a number of things could cause this, a poorly running AC is a very common cause.
When an AC is damaged in some way, it requires more energy to produce the same result. More energy usage, of course, also equals a higher energy bill.
All sorts of AC damage could lead to this — from a bad motor, to dirty coils, to bent fins, and more. Even dirty ductwork could cause an increase in your energy usage.
Regardless, you should have an HVAC repair technician inspect your system to see if there are any problems. If there is a problem, he or she will recommend a solution.
Looking for an Air Conditioning Repair Company in Ocala, Florida?
Is your AC showing signs of wear and tear? Do you need to have your air conditioning repaired in Ocala, Florida? If so, the technicians with All American Air & Electric are at your service.
We've repaired countless ACs throughout the Ocala area, and we can do the same for yours. Backed by decades of experience, we can have your air conditioner running like new.
Contact us today to get started.