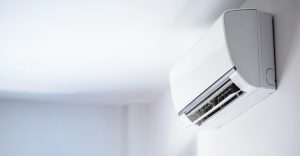 With the weather in Port St Lucie getting warmer by the day, it's important that you have a functional and reliable air conditioning system. If you're already having issues with your ac unit at this point in the season, you might want to think about a replacement — temperatures are only going to rise from here on out.
The question is: what kinds of air conditioners are available to you, and even more importantly, which kind will best suit your situation? Great questions, and they are ones that we can answer. Here are four types of air conditioners you should consider for your Port St Lucie home:
1. Port St Lucie Central Air Conditioning
Central AC is air conditioning that covers the entire house. It makes use of a series of air ducts, and it's facilitated by single condenser and blower components. The condenser of the central AC exists on the outside of the home, while the blower exists on the inside of the home.
The benefit of central AC is that it cools every room in a home simultaneously. As soon as you make a single thermostat change, cool air will be delivered to every room that contains a vent. This can save you money on cooling costs, while also allowing for greater convenience.
In a place like Central Florida — where temperatures are consistently hot, and the humidity is consistently high — central AC is extremely popular. This is because it leaves no part of the home untouched, creating a cool and relaxing environment throughout.
2. Ductless Mini Split Air Conditioners
Central AC is a whole-home air conditioning solution. If you're looking for a single room cooling solution instead, you should consider ductless mini split air conditioners. These are mounted to walls and are capable of cooling small areas.
They're most commonly used in situations where only a room or two needs to be consistently cooled. With that said, they could be used to cool an entire home if desired. Note, though, that if you use them for whole-home purposes, you'll have to purchase and install one for each room, which can be a little costly — certainly costlier than what a central AC would be.
One of the main advantages to ductless mini-split systems is that they allow for temperature variation from room to room. Because they're each their own system, they each possess their own thermostat, and they can be adjusted to provide whatever temperature is desired in a given room.
3. Heat Pumps
Heat pumps are devices that provide both heating and cooling, allowing their users to make use of only a single HVAC component throughout the year. Note, however, that their convenience comes at a price. These units are generally much more expensive than central AC and ductless mini-split units, at least in the short-term.
Although they can be somewhat pricy at first, there are cost-saving benefits that come with heat pumps. Due to the nature of their operation, these systems require very little electricity. For more information on heat pumps, give us a call!
4. Window ACs
One last option we're going to discuss is the window AC. These little boxes are placed in windows and can be transported around as needed. They work in a pinch, but they're not very efficient as long-term cooling options.
Need an Air Conditioner Installation in Port St Lucie, Florida?
Do you need an air conditioner in Port St Lucie? Looking to install central AC or ductless mini-split systems, in particular? If so, All American Air & Electric is the company to call.
We've installed air conditioners in countless Port St Lucie homes. Regardless of your needs, we can accommodate you.
Contact us today to discuss your options!