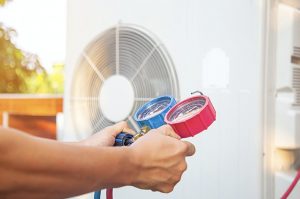 Is your air conditioner is no longer cooling your home? Is your thermostat is no longer responding to temperature changes? In any case, if you're dealing with heating and cooling issues, you'll likely need to hire a Belleview heating and air conditioning company for a repair.
The question is: do you know how to find the right one? That's where this article comes in. Without further ado, here's how to find a reputable heating and air conditioning company in Belleview:
Look Out for the Proper Licensure
In the State of Florida, HVAC companies must have proper licensure with the state in order to perform work. If they don't possess this licensure, they are technically working illegally, and they should be avoided entirely.
Fortunately, this is fairly easy to look up. All you have to do is use the Florida license lookup tool. Type in the name of your prospective company and see if any licenses pop up. If you see an HVAC license, then you're ready to proceed.
Make Sure They Have Insurance
No respectable heating and air conditioning company would ever perform work without first being insured. Insurance protects not only the company itself, but the customers as well.
For instance, let's say a heating and air conditioning company comes to your home and installs a new AC system. However, while doing so, they puncture one of your plumbing pipes. This is going to need to be fixed — but who will pay for it?
If your HVAC company has insurance, they should be willing to pay for it immediately without resistance. If your company does not have insurance, they might refuse to pay. At this point, you would have to file a lawsuit. This would be stressful, time-consuming, and, quite frankly, expensive.
As such, before signing any contracts, you'll want to make sure that the company has both general liability insurance and workers' compensation insurance.
Make Sure the Company Has Experience
Experience is another important attribute to look out for. Generally speaking, the more experience a company has, the better level of service it will provide.
Hiring an inexperienced HVAC company will increase the chances of mistakes being made. Even if the company has an understanding of HVAC installation, they're still more likely to make mistakes than a well-established company.
For this reason, we recommend hiring a company with more than two years of experience under its belt. This is generally a sufficient amount of time for an HVAC company to get its bearings straight and be consistent in its work.
Receive a Warranty
When it comes to heating and air conditioning services in Belleview, getting a warranty is vital. After all, you don't want to have to pay for mistakes that aren't yours, and regardless of how reputable a company is, it's still capable of making mistakes.
A labor warranty will cover these mistakes, ensuring that you only have to pay the original price. Make sure to ask about warranties from each company you speak with, and get documentation indicating those warranties as well.
Get an Estimate
Before hiring a particular HVAC company, it's best to get an estimate. Any reputable HVAC company will provide you with an estimate without any hesitation. Generally speaking, it's wise to get several estimates from different companies. This way, you can compare them against one another and choose the one that best fits your budget.
Looking for a Heating and Air Conditioning Company in Belleview?
If you are looking for a heating and air conditioning company in Belleview, there's no need to look any further. All American Air & Electric is the company to call.
We provide all types of HVAC services — from installations, to maintenance, to repairs, and more. Regardless of your HVAC needs, our technicians can accommodate you.
Contact us today to request a quote!