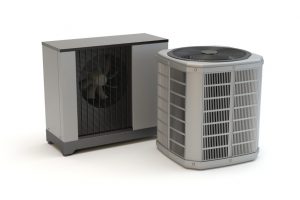 The Treasure Coast area plays host to a variety of harsh elements — from scorching heat, to high humidity, to swaths of insects. Because of this, the vast majority of Treasure Coast residents make use of air conditioners in their homes.
Wondering how exactly these individuals benefit from air conditioners in the Treasure Coast area? if so, then you've come to the right place. We're going to discuss the details below.
Improved Air Quality
Struggle with allergies? Air conditioning could be very beneficial to you. Why? Because air conditioning systems filter out contaminants from the air, making it as pure and as breathable as possible.
No longer will you have to deal with floating dust and mold spores. You can breathe easy knowing that you won't have to suffer from dry throat, watery eyes, skin rashes, etc.
Regulated Humidity
When you think of air conditioning, you probably tend to think of the cooling capabilities. While the cooling capabilities are certainly beneficial, they're not the only benefits that an air conditioner offers.
Air conditioners are also able to reduce humidity. This is particularly beneficial here in Treasure Coast, where the high humidity levels can lead to dehydration. Do you want to have a more comfortable home? The importance of air conditioning can't be overstated.
Fewer Insects
Insects tend to flock to hot and humid climates. As such, un-air-conditioned homes tend to experience a great deal of them, especially here on the Treasure Coast.
Want to get rid of most of the insects in your home? An air conditioner will go a long way in solving the problem.
More Comfortable Sleep
When we are exposed to high heat, we tend to experience increases in both heart rate and blood pressure. As a result, heat almost always causes us to experience a sense of stress.
When you're in the midst of your everyday life, this stress is often manageable. However, the problem may start when nighttime rolls around and you're trying to fall asleep. After all, it's not easy to fall asleep when your mind is racing and there's tension running through your body.
Fortunately, there's a way to control the humidity in your home, thus reducing your stress levels and improving your ability to get that much-needed rest. All you have to do is install an air conditioner.
Protected Wooden Items
You may or may not know it, but humidity can destroy the wooden items in your home. When the humidity is particularly high, the air becomes dense with moisture. Over time, as this moisture seeps into doors, tables, chairs, and other wooden items, these items can start to take on structural damage.
This can eventually result in the warping and misshaping of these items. If left to persist for long enough, it can even cause the items to become dysfunctional.
This is where an air conditioner can be exceedingly beneficial. By removing the majority of the humidity within a home, it effectively protects that home's furniture from water-related structural damage. One thing to note here is that it can protect electronics as well, including everything from TVs, to computers, and more.
Looking for an Air Conditioning Contractor in Treasure Coast, Florida?
Are you interested in installing a new air conditioning system in your home? Looking for an air conditioner company in Treasure Coast, Florida? If so, All American Air & Electric can get the job done.
Our team of licensed HVAC specialists has been serving the Treasure Coast area for over 20 years. Whether you're looking for central AC, a ductless mini-split system, or a heat pump, we can help.
Contact us today to discuss your needs!