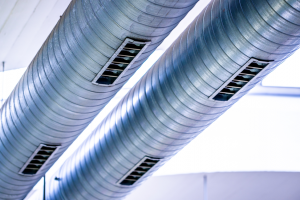 Do you use a central AC? If so, then you also make use of an air duct system. What you might not realize, however, is that your duct system is likely dirty. As such, in order to keep it operating at maximum capacity, you should consider having it cleaned.
Wondering how you can benefit from an air duct cleaning? Then read below. This Marion County HVAC company has the answers you're looking for.
Cleaner Air
When an air conditioner takes in air, it also takes in dust along with it. Where does this dust settle? Inside the corresponding duct system.
As such, every time air is blown through these ducts, it blows dust along with it. Unfortunately, this can have a negative effect on air quality. Because the dust is being blown into the home environment, it creates an atmosphere that is stuffy, dry, and downright dirty.
Want to prevent this from happening? All you need to do is have your ducts cleaned. A professional HVAC company can get the job done for you.
More Consistent Airflow
Another reason to clean your ducts is that, by not cleaning your ducts, you are effectively allowing for inconsistent airflow. Why is this? Because the piles of dust left in your duct system can build up to the point where it blocks airflow to certain areas of the home.
For instance, while the duct leading to your living room might not be blocked by dust, the duct leading to your bedroom might be. In this case, you would receive much greater airflow to your living room than you would to your bedroom.
This can create major temperature inconsistencies from room to room, leaving one room cold while the other is hot. Fortunately, it can be fixed with a duct cleaning.
Greater Energy Efficiency
Because dust and debris can block the airflow within the ductwork, they can also lessen the energy efficiency of their corresponding air conditioner and furnace. After all, the more air that gets blocked by dust, the harder the air conditioner and furnace have to work in order to produce adequate results.
For this reason, by cleaning your duct system, you can improve the energy efficiency of your home. You'll notice these savings every time you go to pay a gas or electric bill, as your costs will be much lower.
Reduced Risk of Allergies
Do you or someone in your home suffer from allergies? If so, duct cleaning can make a world of difference. By cleaning your ducts on a regular basis, you can prevent allergens like dust and mold spores from entering the air. In doing this, you can significantly reduce the severity of your allergies.
This equals less sneezing, the reduced risk of eye dryness, easier breathing, and a variety of other benefits.
Improved Aroma
The last benefit of an air duct cleaning that we'll discuss is that it will improve the aroma within your home. When dust and mold are allowed to accumulate within a duct system, they can create a smell that is musty and potent. Then, every time the furnace or air conditioner is started, this smell is spread out to the rest of the home.
However, by removing the source of the bad smell (the dust and mold), you can eliminate the smell entirely.
Hire a Marion County HVAC Company to Clean Your Ducts
Are you ready to have your air ducts cleaned by a Marion County HVAC company? If so, we here at All American Air & Electric are the people to see.
We've cleaned the duct systems in countless homes and businesses throughout Marion County. Regardless of the size of your system, we can help.
Contact us today to schedule an appointment!