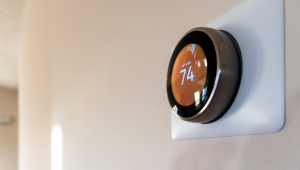 Is the short Port St Lucie (PSL) and Treasure Coast cold season getting to you? Looking to install a heating system? If so, you should know that you have a number of different systems to choose from.
Need help finding the right one? This Port St Lucie (PSL) and Treasure Coast heating and air conditioning company has you covered. Without further ado, here are five heating options for you to consider.
1. Furnace
The most common of all home heating systems, the furnace operates by creating hot air and blowing it through air ducts. These ducts are connected to every room in the house, allowing hot air to be forced into all of its rooms.
There are both electric and gas furnaces available. While electric furnaces are generally cheaper to purchase, they're ultimately more expensive to run. As such, most homeowners opt for gas-powered models.
If you're looking for a whole-home heating solution, you should give serious consideration to a furnace. Affordable to install and affordable to run, a furnace is a great way to heat your home.
2. Boiler
Another whole-home heating system to consider is the boiler. Boiler systems work in a similar way to furnaces, forcing heat into every room throughout their corresponding homes. However, whereas furnaces push hot air through ducts, boilers force hot water through pipes.
Boilers are generally more expensive than furnaces. That said, they're also more efficient. As such, they often cost less to power over the long run. Need help deciding between a boiler and a furnace? Give a call to your local Port St Lucie (PSL) heating and air conditioning company!
3. Radiant Heating
If you're looking to maintain the interior aesthetic of your property, you might consider radiant heating. Radiant heating is electricity-powered heating where the heat is radiated from underneath the floor or from within walls. It provides consistent, whole-home heat without the distraction of vents or water pipes.
There is, however, a catch to utilizing radiant heating: it's expensive. While it can be installed for around the same price as a furnace system, its operational costs are considerable. Because it's powered by electricity and because it requires the use of so many different heating bases, it's not very cost-effective.
4. Ductless Mini Split
Wouldn't it be awesome if you could both heat and cool your home with the same device? With a ductless mini split system, you can. Ductless mini splits can be used as air conditioners in the summertime and as heaters in the wintertime.
Note, however, that these devices are only designed to accommodate one room. As such, if you want to heat and/or cool your entire home with ductless mini split systems, you will likely need to install several of them. Buying and powering enough ductless mini splits to accommodate an entire house can get pretty expensive, to say the least.
5. Space Heater
The most basic of all home heating options is the space heater. Space heaters can be bought in stores like Walmart, and they can be used to provide heat to small areas. Highly affordable, they'll work in a pinch.
Note, however, that space heaters aren't viable long-term heating options. Not only are they expensive to run, but they can also be dangerous. Should your space heater fall over, it could cause a fire in your house.
Utilize the Services of a Port St Lucie (PSL) and Treasure Coast Heating and Air Conditioning Company
In need of a new heating system? Looking to utilize the services of a Treasure Coast HVAC company? All American Air & Electric has you covered.
We've installed a variety of heating systems throughout the Treasure Coast area. Whether you're interested in a furnace, a boiler, a heat pump, or radiant heating, we have you covered.
Contact us now to discuss your needs!