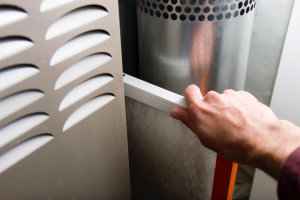 We're now in the midst of furnace season. Odds are, you've got your furnace running on a semi-regular basis.
Do you want to keep it that way? If so, you should consider performing some routine maintenance. Wondering what this maintenance should entail? Take it from a Ft. Pierce HVAC company: here are five furnace maintenance tips that you can utilize.
1. Clean the Blower
Over time, your furnace blower can become inundated with everything from dust, to dirt, to various other forms of debris. As such, to ensure that it operates efficiently, it's important that you clean it annually.
Cleaning the blower is fairly straightforward. First, you'll need to remove it. Then, once it's removed, you can use a vacuum to suck out the vast majority of debris that exists within it. To eliminate smaller bits of debris, you can simply scrub with a hard-thistle brush.
Cleaning the blower every year or so will keep it operating efficiently, reducing wear and tear and saving energy. This will ultimately save you money in the long run.
2. Swap Out the Air Filter
The state of a furnace's air filter is key to its performance. If its air filter is dirty, it's going to run sluggishly, resulting in wasted energy and deterioration. If its air filter remains clean, it will run more efficiently, allowing for optimal performance.
This is why you should swap out your HVAC air filter on a regular basis. In most cases, a change every 1 to 2 months will do the trick. However, if you have pets in your home, more frequent changes might be more appropriate.
3. Keep a Carbon Monoxide Detector Running
In order to create heat, furnaces must create fire. Unfortunately, in creating fire, they also create carbon monoxide, a toxic gas that can lead to silent and rapid death.
While a well-functioning furnace is designed to filter carbon monoxide outside of its corresponding home, problems do occur. As such, it's important to be able to detect for carbon monoxide leaks by keeping a carbon monoxide detector running at all times.
4. Vacuum the Vents
Not only should you be maintaining your furnace itself, but the duct system that's connected to your furnace as well. After all, the dirtier your ducts and vents are, the harder your furnace is going to have to work in order to perform its function.
Ideally, you should clean your ducts every year. That said, you should also vacuum your vents every few months. Doing so will eliminate surface-level debris, allowing for greater air quality and airflow.
5. Keep an Eye on the Pilot Light
If your furnace makes use of a pilot light, you can keep an eye on it to make sure it's running properly. The color of this light can indicate a number of problems, some of which can be quite dangerous. Ideally, the light will be blue. If it's yellow or orange, it could indicate a carbon monoxide leak.
This is not a problem that you want to play around with. If your pilot light is discolored, you'll need to act fast. Failure to do so could put you in danger. We recommend leaving the house and calling an HVAC specialist immediately.
Utilize the Services of a Ft. Pierce Heating and Air Conditioning Company
Do you need help maintaining your furnace? Looking to utilize the services of a Ft. Pierce HVAC company? If so, the Heating and Air Conditioning specialists with All American Air & Electric are the people to see.
We've maintained thousands of furnaces throughout Ft. Pierce and its outlying areas. Regardless of your maintenance needs, our team is ready to help.
Contact us today to schedule an appointment!