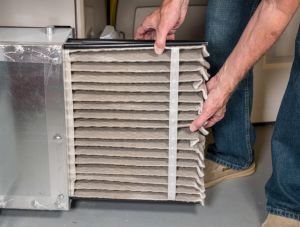 The temperatures are creeping downward, and the Ocala cold season is right around the corner. It's just about time to fire up your furnace. However, before you do, it's important to ensure that it's running at its max capacity. This will require a bit of maintenance.
Are you curious as to the specifics of preparing a furnace for the cold season? This Ocala heating company has the answers.
Swap Out the Air Filter
Your HVAC system is perpetually exposed to dirt, dust, and other forms of debris. For this reason, it's equipped with an air filter. Unfortunately, over time, this filter becomes exceedingly dirty. As such, it needs to be replaced on a regular basis.
Generally speaking, you should change your HVAC air filter every 1 to 2 months. However, if you're switching over to your furnace for the year, now wouldn't be a bad time to make a change.
Clean the Combustion Chamber
While your furnace utilizes a wide variety of components in order to generate heat, the real magic happens in its combustion chamber. Unfortunately, this also means that its combustion chamber is subject to residue buildup on a frequent basis.
Therefore, if you haven't cleaned your combustion chamber since last winter, it would be wise to clean it now. Failure to do so could lead to efficiency issues, placing undue strain on your furnace unit.
To clean your combustion chamber, it's recommended that you use a water jet. This will break up caked-on residue, making quick work of the task. Don't have a water jet? Your local HVAC company can complete the task for you.
Lubricate the Blower Motor
In order for a furnace to generate heat, it must make use of a blower motor. In turn, in order for this blower motor to operate at max efficiency, it needs to be properly lubricated.
As such, when furnace season comes rolling around, it's recommended that you lubricate your blower motor. This one-time lubrication should be enough to get it through the entirety of the season.
Assess the Flue Pipe
Your furnace's flue pipe is key to its safety and functionality. Should your flue pipe suffer any damage, it could allow toxic fumes to make their way into your home. This could have tragic consequences.
For this reason, before you fire up your furnace for the year, you should take a close look at your flue pipe. If it's experiencing corrosion, you should consider having it replaced sooner rather than later. Your local HVAC company can assist you with this.
Make Sure Your Carbon Monoxide Detector is Working
If your furnace runs on gas, it almost certainly produces carbon monoxide. However, if it's operating correctly, it will simply direct this carbon monoxide into its flue pipe and out of your home. Unfortunately, if it's not operating correctly, it can allow carbon monoxide to make its way into your home. Should this occur, your life could become endangered.
This is why it's wise to test your carbon monoxide detector before you fire up your furnace. If it's working correctly, it could literally go on to save your life. If it's working incorrectly, it can be repaired or replaced.
Utilize the Services of an Ocala HVAC Company
Need help getting your furnace ready for the cold season? Looking to utilize the services of an Ocala HVAC company? If so, All American Air & Electric is the company to call.
Our team is well-versed in all aspects of furnace maintenance, having maintained countless furnaces throughout Ocala and its surrounding areas. We will do everything we can to ensure that your furnace is running at full efficiency.
Contact us now to get started!