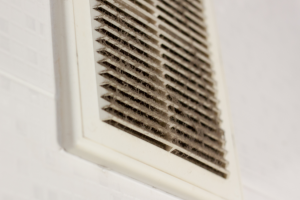 If you make use of a central air conditioner or furnace, you also utilize a system of air ducts.  Unfortunately, as time passes, these ducts collect more and more dust and debris. As a result, they're prone to becoming clogged, which can hinder the efficiency of your air conditioner and furnace.
For this reason, it's wise to have your ducts cleaned on a regular basis. A professional duct cleaning in Port St Lucie will not only improve the efficiency of your AC and furnace, but it will also provide a number of other benefits as well. Those benefits are as follows.
Cleaner Living Environment
Any dust that makes its way into your ducts will also make its way into your home. After all, air is meant to travel through your ducts. It only stands to reason that dust would be swept up and pushed out as your system runs.
In short, by allowing dust to remain in your ducts, you are establishing a dirty living environment. As a result, your air quality will likely be drastically reduced.
The only sure way to eliminate this problem is to have your air ducts cleaned. A cleaning will remove all dust from your air ducts, ensuring that it doesn't make its way into the rest of your home.
Allergen-free Atmosphere
Are any of the members of your household allergic to dust? If so, you should know that dirty ducts can be a contributing factor to their problem.
When an air conditioner or furnace forces dust out into your home environment, it is essentially inundating your allergic house member with some of the most irritating allergens. Itchy eyes, rashes, and/or a runny nose are almost sure to follow. However, an air duct cleaning can help to drastically reduce their allergy symptoms.
Improved Port St Lucie Heating and Air Conditioning System Performance
If you want your heating and air conditioning HVAC systems to operate as efficiently as possible, regular duct cleanings are highly recommended. Failure to clean your air ducts can leave them dust-filled and clogged. As a result, the air produced by your furnace and air conditioner will struggle to travel through your air ducts.
To counteract this struggle, your furnace and air conditioner will have to work even harder than they already are, using more energy and placing more wear and tear on the system.
In short, cleaning your air ducts can save you money in the future.
Better-Smelling House
Not only do dirty ducts force dust and debris out into a home's environment, but foul smells as well. This is particularly true if there is high humidity in the home, as the dust in the ducts could have absorbed moisture and could have very well taken on a musty smell.
Want to eliminate the musty smell? A duct cleaning is the answer.
Cost Savings
Maybe you're thinking about cleaning your ducts, but you're reluctant to spend the money? Will investing in a cleaning pay off in the long-run? The answer is yes!
Cleaning your ducts allows for greater HVAC efficiency, resulting in lower energy usage and, consequently, less costly energy bills. By investing in a cleaning now, you're essentially saving money over time.
Looking to Benefit from a Air Duct Cleaning in Port St Lucie?
Do you think your home could benefit from a professional duct cleaning in Port St Lucie, Florida? If so, the HVAC specialists with All American Air & Electric are the people to call.
Our team is well-versed in the air duct cleaning process, having cleaned countless air ducts throughout Port St Lucie and its surrounding areas. Offering quick and professional work, we can have your duct system spotless in no time.
Contact us now to schedule an appointment!