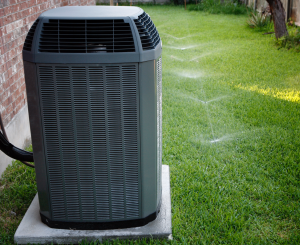 Looking to beat the heat in Palm City this year? Are you getting ready to install an air conditioner? If so, you're making a great decision. However, before you go through with the installation process, there are a few things that might be useful to know.
Without further ado, here is what you should know before installing a new air conditioning system in Palm City.
There are Different Types of New Air Conditioners in Palm City
Generally, when a person thinks about installing a new air conditioner, he or she thinks about installing a central air conditioner, specifically. However, the fact of the matter is that there are a few different types of air conditioners available to you.
While central air conditioning is the most popular type of air conditioning in Palm City, ductless mini-split air conditioners have their place as well. And don't forget about heat pumps, which provide both cooling and heating capabilities.
Before you decide on a new Air Conditioning system, make sure that you've done your research. Each different cooling option offers something a little different in terms of cost, installation, efficacy, and energy efficiency.
It's Important That You Pick the Right Size
You may or may not already know, but air conditioners are not one-size-fits-all. Instead, they need to be properly sized in order to provide accurate amounts of air to their corresponding buildings.
Installing too small of an air conditioner will not only create energy efficiency problems, it will also result in a building that's perpetually undercooled. Installing too large of an air conditioner will create energy efficiency issues as well, costing you more money in the long run.
For this reason, it's generally recommended that you contact a professional HVAC company to help you choose the right system. Professionals are well-versed in the air conditioning sizing process and can help you to pick a unit that's perfect for your home or commercial property.
The Government Offers Tax Breaks on Certain Air Conditioners
Installing an air conditioner can be an expensive process. However, through government tax breaks, you can usually end up saving a bit of money.
It's important to note, however, that not all air conditioning units qualify for these tax breaks. In order to receive the tax breaks, you will need to choose an AC unit that the government has designated as sufficiently energy efficient.
To ensure that you're choosing a tax-creditable AC unit, you should consider utilizing the services of a reputable HVAC company. They will know which units are and aren't appropriate, and they can install them for you in an efficient manner.
AC Installation Can Be Complex 
If you're under the impression that air conditioner installation is simple, you're in for a surprise. This is particularly true if you're installing central AC. Not only is AC installation difficult to carry out, but time-consuming as well.
When professionals handle the installation of a central AC, you can expect it to take a day or longer. If new air ducts need to be installed along with it, you can at least double this duration.
This is why the installation of air conditioners is best left to the professionals. Those who attempt to install air conditioners on their own often encounter major difficulties.
Looking for New Air Conditioner Company and Installation in Palm City?
Are you ready to install a new, energy-efficient air conditioner? Looking for professional air conditioner installation in Palm City? If so, All American Air & Electric has you covered.
Our team of seasoned HVAC specialists is well-versed in the installation of all types of air conditioners. Regardless of the type and model of the air conditioner you're hoping to install, we can assist you.
Contact us now for a free estimate!