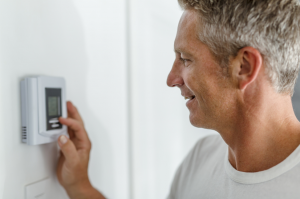 Are you looking to install a new furnace in your home? Is your existing furnace in need of repair or maintenance? If so, it's highly recommended that you utilize the services a professional heating company.
However, this doesn't mean that you should use just any heating company. To ensure that you receive quality service, it's important that you choose the right one.
How can you find the right North Central Florida heating company? Read on to find out!
Create a Group of Viable Heating Contractor Candidates
The first thing you'll want to do is to create a group of viable heating company candidates. There are a variety of ways to find such candidates, three of which will be discussed below.
Peruse Online Reviews
The first thing you'll want to do is check out some online reviews. Type "North Central Florida heating companies" into Google, for example, and see what comes up. There should be a list of different heating companies spread throughout the North Central Florida area.
From there, you can click on and read reviews from past customers of those companies. Once you get a feel for which companies provide the best service, you can add them to your shortlist of viable candidates.
Ask Around
Maybe your best friend has recently done business with a heating company that he or she liked? Perhaps someone in your family knows of a reputable and reliable heating service? The key is to ask around and find companies with proven track records.
You don't necessarily have to utilize the services of the companies that are brought to your attention, but you can, at the very least, put them on your list for consideration.
Keep an Eye on Advertisements
Have you recently seen an advertisement for a heating company on a billboard, or heard a commercial for a heating company on the radio? It can't hurt to add that company to your list. If it has a large budget for advertising, it is likely a successful business.
Ask Questions
Once you've created your shortlist of viable candidates, you can begin making calls. To narrow your prospective heating companies down, you should ask some of the following questions.
Experience
First, ask how long the company has been in business. If it's any less than 2 years, you should probably cross this company off your list. You don't want to risk money on a company that hasn't had much proven success.
Certification
Make sure that the company you choose has certification. All Florida heating companies require state HVAC certification in order to operate legally. Depending on where the company is located, further municipal certification may be needed.
Insurance
The company you choose should also have proper insurance. As far as you are concerned, proper insurance includes general liability insurance and workers' compensation insurance.
Cost
Lastly, you should ask about cost. Any reputable heating company will be glad to give you an estimate for the work that you need done.
While we don't necessarily recommend choosing the company with the lowest rates, we don't recommend choosing the company with the highest rates either. While low rates are often indicative of inexperienced and desperate businesses, high rates are not always a guarantee of premium service.
Looking for a Reputable Heating Company in North Central Florida?
If you're reading this article, it's very likely that you're looking for a reputable heating company in North Central Florida. If that is, in fact, the case, look no further. All American Air & Electric is just the company you seek.
Whether you need heating installation, repair, or maintenance done, our team of seasoned heating specialists can accommodate you.
Contact us now to discuss your heating needs!