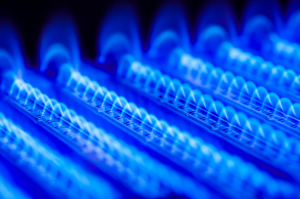 As residents of North Central Florida, we don't tend to put as much emphasis on our furnaces as we do on our air conditioners. Unfortunately, some of us end up entirely neglecting the health and well-being of our furnaces, doing nothing to ensure their long-term functionality.
The fact of the matter is that, regardless of how often you use your furnace, there are things you should do to actively maintain it. Carrying out some routine maintenance will help your furnace last for as long as possible.
Not sure about how to maintain your furnace? Looking for a little guidance? Here are the furnace maintenance tips that you should follow.
Take a Look at the Flue Pipe
Like all gas-burning devices, furnaces produce fumes. Furnaces get rid of these fumes through a pipe known as a flue pipe. While this pipe should typically remain in fairly good shape, it is prone to corrosion over time.
The last thing you want is for potentially toxic gases to leak out of your flue pipe. To ensure that it's working properly, you should inspect it for holes on a regular basis. If your flue pipe is corroded, we strongly recommend having it repaired or replaced by a licensed HVAC technician.
Replace the Air Filter
Because furnaces rely on vents, they are prone to becoming impaired by dust, dirt, and other airborne debris. To ensure that your furnace system doesn't become entirely inundated with this debris, you should change its air filter on a regular basis.
Generally, you should change your HVAC air filter every month. However, if you have a number of pets in your home, you might want to change it a bit more frequently.
Clear the Vents
As noted above, dirt, dust, and other forms of debris will inevitably make their way into your furnace system. Much of this dirt, dust, and debris ends up residing in your vents.
At first, this might not be a big problem. However, over time, as this debris builds up, it will block more and more air flow. This causes your furnace to work harder than it otherwise would, putting loads of undue strain on it.
If you want to take undue strain off of your furnace, you can start by clearing out your vents. You can either clean them out yourself, or call in the professionals to do it for you.
Utilize a Professional Furnace Maintenance Company in North Central Florida
Are you looking to utilize professional furnace maintenance in Port St Lucie, Florida? If so, the HVAC specialists at All American Air & Electric would love to help you.
Our highly-skilled and fully-certified team is well-versed in the maintenance of all types of furnaces. Regardless of your furnace's make and model, we can, and will accommodate you.
Contact us today to schedule an appointment!