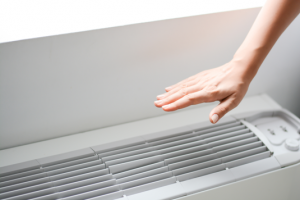 Summer is rapidly approaching, and with it comes scorching hot weather. If there is ever a time to invest in an air conditioner, now is certainly that time.
Maybe you are thinking about installing an air conditioner in your home? Perhaps you're thinking about installing a ductless air conditioner, but are wondering if you're making the right choice?
If so, you have come to the right place. Here are the advantages and disadvantages of a ductless air conditioner in Central Florida.
The Advantages
While ductless air conditioners are far from perfect, they are advantageous in a number of different ways. Let's review some of their advantages below.
Easy to Install
One of the biggest advantages of ductless air conditioners is that they are especially easy to install. Because they don't make use of air ducts, all their installation requires is a few holes drilled into a wall.
The blower portion of the AC will then be mounted onto the inside of the wall, while the condenser portion of the AC will be mounted onto the outside of the wall.
Different Temperatures in Different Rooms
While central AC surely has its advantages, it's limited in one major facet: it has no ability to offer different temperatures to different rooms within a house. It can only offer one uniform temperature throughout the entire house—unless a zone system is installed.
Ductless air conditioners, on the other hand, allow for temperature variation in different rooms. Because a single ductless unit will only accommodate one room, you will have to have multiple units installed. This allows for each unit to be set at its own desired temperature.
Energy Efficient
When compared to ducted air conditioners, ductless air conditioners are much more energy efficient. Because they contain no ducts, the air which they produce doesn't have to travel as far. The shorter distance it has to travel, the lesser chance that it will be wasted. This is an advantage that you just won't get with ducted ACs.
The Disadvantages
While ductless air conditioners are a great option overall, they aren't without their flaws. Read about their disadvantages below.
Can Be Expensive
The fact of the matter is that, if you're trying to cool an entire home with ductless air conditioners, you're going to have to spend a pretty decent chunk of money. While a single ductless unit is much less expensive than a ducted unit, it's essentially impossible to cool an entire home with just a single ductless unit.
You will need multiple units to get the job done. Depending on the size of the home, the costs could very well exceed the cost of a single ducted unit.
Can Hurt the Aesthetic of a Home
This is a fairly simple one: ductless air conditioners do not provide a glowing aesthetic. In fact, some people find them to be unattractive.
When you use one of these air conditioners, its blower will be mounted onto your wall, protruding about one foot out from the wall. If your home's interior aesthetic is important to you, you might not like the effect that a ductless AC could have on it.
Looking to Install a Ductless Air Conditioner in Central Florida?
Have you made up your mind? Ready to install a ductless air conditioner in Central Florida? If so, we here at All American Air & Electric have you covered.
Our team of seasoned air conditioning specialists is beyond experienced in the installation of mini-split, ductless air conditioner systems. We'll have your home cool and refreshing in no time.
Contact us today to discuss your needs!