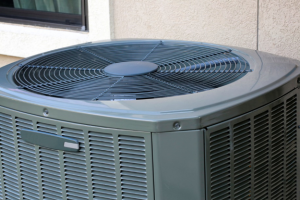 If you're thinking about installing an air conditioner in your Port St. Lucie home, you're making a wise decision. It's hot and humid here, and a house without an air conditioner is really unbearable to be in.
However, if you're going to have an air conditioner installed, you need to use the right installation service.  To ensure that you find a reputable air conditioner installation service in Port St. Lucie, we recommend that you consider the following.
Things to Consider:
Experience
One of the most important things to consider when choosing an air conditioner installation service is how much experience your prospective air conditioning company has under its belt.
While a newly established business might be able to get the job done right, you don't want to be the person who takes a chance on such a business. Instead, it's recommended that you choose a company which has been successfully installing air conditioners in Port St Lucie for at least a couple of years.
Certification
It is also important that you never do business with an uncertified installation service. The only way you can truly know that a business is qualified is by ensuring that it's properly licensed.
In the state of Florida, it is legally required for all air conditioning businesses to have a HVAC license. Those businesses which can't show you proof of this license are illegitimate and you should not pay them to service your AC.
Insurance
In addition to being licensed, your prospective air conditioner installer should also be insured. If your hire a company which is not insured, you could be held liable for damages which occur to both your property and the installation company's employees.
The two insurances which the company must have are general liability insurance and workers' compensation insurance. Any additional insurances that a company holds are just a bonus.
References
The best indicator of a company's future work is the company's past work. This is why, before you pay any money, you need to ask for references.
Companies which have done good work in the past, can generally provide you with a list of references. Companies which have not done good work will try to cover up their past as much as possible and don't provide references or testimonials from their unhappy clients.
Cost
While most air conditioner installation companies will charge roughly the same amount of money for the same services, there is typically some variation in price. The important thing is that you're able to pay for the services you receive.
This is why, before you sign any contracts, you should have an estimate of the work you are paying to be done. Any decent air conditioner installation service will be able to provide you with such an estimate.
Warranties
One last thing you'll want to consider when choosing an air conditioner service is whether or not it offers any warranties. While air conditioner units typically come with manufacturer warranties for parts, the labor which is associated with their installation and repair is not necessarily covered by a warranty.
Most reputable AC contractors will offer labor warranties on repairs. It would be in your best interest to choose a business which does provide a warranty on installation and repair.
Hire a Reputable Air Conditioner Installation Service in Port St. Lucie 
Are you ready to get the condenser fan spinning? Looking for a reputable air conditioner installation service in Port St. Lucie? If so, All American Air & Electric has you covered.
We've been serving the Florida area since 1996, offering nothing short of exceptional service all along the way. Licensed, insured, and experienced, we'll have your home cooled in no time.
Contact us today to schedule an appointment!