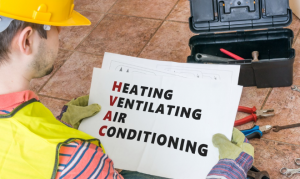 Perhaps you're having a new home built and are looking to have air conditioning installed? Maybe your current air conditioner is experiencing some issues? In any case, you need the assistance of an air conditioning contractor.
Now, all that's left to do is to find a good one. The fact of the matter is that not all air conditioning service providers are created equal. There are a number of factors which can affect their overall quality.
To ensure that you get a good air conditioning contractor, it's necessary to ask questions. Here are some vital questions to ask before you hire an air conditioning contractor in North Central Florida.
1. How Much Experience Do You Have?"
One of the most important things to know when hiring an air conditioning contractor is how much experience he or she has.  You're much better off hiring someone with years of real-word experience.
Try to find a contractor with years of experience. Someone with this level of experience has demonstrated his or her ability to do the job competently.
2. "Are You Licensed?"
In addition to having enough experience, you also need to be sure that the contractor you're considering is properly licensed. In the state of Florida, a HVAC license is required in order for air conditioning technicians to perform professional work.
Any AC contractor who is working professionally without a license is doing so illegally and should be avoided.
3. "Are You Insured?"
You also want to make sure that the AC contractor you hire is properly insured. This way, should any damage occur to your property while the technician is working, it will be covered by the contractor, and not you.
At a minimum, AC contractors should have general liability insurance, property insurance, and workers' compensation insurance.
4. "Do You Offer Any Warranties or Refunds?"
Another thing to be aware of when interviewing potential air conditioning contractors is warranties and refunds. You want to know that, in the event of an undue breakdown, your air conditioner is covered by the contractor who installed it.
Most ACs have manufacturer warranties on them already. However, these warranties don't cover labor costs for technicians. Ask to see if your prospective contractor will include any personal warranties.
5. "May I See Some References?"
The only way to know that an AC contractor will do good work for you is by knowing that he or she has done good work for other clients in the past. For this reason, you need to ask any prospective AC contractors if they can provide you references.
Any contractor worth hiring will gladly hand over these references as a means of securing your project. Those who don't hand over references should not be hired.
6. "Can You Give Me an Estimate of the Work to Be Done?"
Regardless of what type of service work you're receiving, it's always important to have an estimate of the costs in your hands before any work is begun. Having an estimate will prevent you from being hit with any surprising costs.
Any reputable AC contractor will be able to give you a free estimate of the costs of your project.
Looking to Hire an Air Conditioning Contractor in North Central Florida?
There's a decent chance that, if you're reading this, you're looking to hire an air conditioning company in North Central Florida. If this is the case, you've found a great one.
We here at All American Air & Electric know everything there is to know about air conditioning installation, maintenance, and repair. Fully insured and licensed, we provide nothing short of impeccable service.
Contact us today to schedule an appointment!