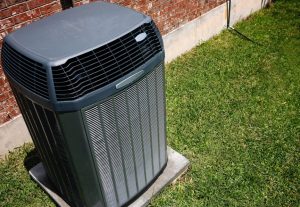 When you think of an air conditioning system, you likely think of cool air. While that is undoubtedly the most notable benefit of air conditioning, it is not the only benefit.
In truth, there are several ways homeowners can benefit from installing a high-quality air conditioning system. Are you wondering what these benefits include? This AC installation contractor in Ocala, Florida is going to explain below.
It Will Allow You to Pick Your Temperature
We've already touched on this. Now, let's drive the point home: air conditioning allows you to cool a home to your exact liking. Regardless of your temperature preferences, your air conditioner can meet them.
Want your room to be 65°F? Your AC will have you covered. Want it to be 72°F? Again, you'll be covered.
This is important in a state like Florida, where temperatures regularly exceed 90°F. With air conditioning in your home, you'll always have refuge from the heat.
It Will Reduce Humidity
Not only will air conditioning keep your home cool, but it will also reduce humidity in your home. Florida as a state has some of the most extreme humidity in the country. Therefore, the ability to drastically reduce it in your home is beneficial.
It's important to note that an air conditioner alone might not meet your exact humidity preferences. However, it will do a lot of the work. If you want even further humidity reduction, your AC installation company in Ocala, Florida can install a dehumidifier for you as well.
Together, these two entities will save you a lot of sweat. They'll also provide a higher level of comfort, helping you to stay level-headed throughout the day.
It Will Protect Your Wood Furniture
Humidity is just airborne water. Wood is highly vulnerable to moisture. Therefore, if there's a lot of humidity in your home, your furniture is undoubtedly deteriorating before its time.
Want your wood furniture to last longer? Having a new system installed by a professional AC installation company in Ocala, Florida can make a world of difference. The air conditioner will pull most of the humidity out of your home, thereby preventing it from negatively affecting your wood furniture.
It Will Protect Your Electronics
Not only will air conditioning protect your wood furniture but your electronics as well. After all, electronics and moisture don't mix. Therefore, if there's a great deal of humidity in your home, your electronics will suffer in terms of performance and durability.
Again, this is where the air conditioner comes into play. An AC will remove the humidity from your home, thereby taking a great deal of stress off your electronic items.
It Will Help Keep Bugs Away
The last major benefit of air conditioning is that it will help to keep bugs away. How? By reducing heat and humidity, of course.
Many insects are attracted to hot and moist areas. Therefore, by keeping these to a minimum in your home, you essentially create an inhospitable environment for insects. If you are ready to have a new system installed, do not hesitate to reach out to your local AC installation company in Ocala, Florida to request a free estimate.
Looking for the Best AC Installation Company in Ocala, Florida?
As you now know, there are several benefits to installing an air conditioner in your home. Are you interested in having a high-quality AC system installed? If so, All American Air & Electric is the company to call.
As the premier AC installation company in Ocala, Florida, we have installed air conditioners for countless homeowners throughout the area. Regardless of your air conditioning preferences, we can provide a solution. Contact us today to request a free estimate.