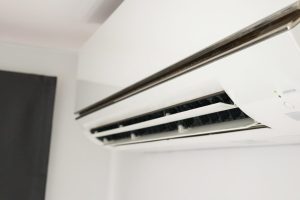 If your home has a reliable, modern, well-installed air conditioning system, it shouldn't run into problems all that often. However, no air conditioning system is perfect — they do run into issues from time to time. Fortunately, there are AC repair services available to help with any problems that might present themselves.
Are you wondering how to tell whether your system needs to be repaired? This AC repair contractor in The Villages, Florida is going to discuss some of the most common signs below.
When There's Fluid Leaking from the Refrigerant Line
One indication that you need AC repair services is that there's fluid leaking from the AC's refrigerant line. This is the insulated line that connects the condenser to the corresponding home. It transmits refrigerant so that the condenser and blower can work together.
Unfortunately, because this line is outside, it can face physical impact. When impact occurs, the line can become severed, resulting in a leak.
Until the line is patched, the AC will fail to produce cold air. Refrigerant is a necessity and needs to be constantly running through the AC system.
Fortunately, your local AC repair contractor in The Villages, Florida can help you with the repair. Not only will they patch up the leaking line, but they will add new refrigerant as well.
When the Temperatures in Rooms Are Wildly Different
Have you noticed that one room on your home is 72°F, while another is 77°F? If there are temperature variations to this degree, there is undoubtedly something wrong with your AC system.
Odds are, there are blockages within your ducts. Over time, dust and other debris accumulate within a duct system. When this occurs, the air struggles to travel to certain rooms. Temperature inconsistencies are the result.
The solution then is to clean the ducts. This is best done by a professional HVAC technician, as they'll have all the tools and resources needed to complete the task swiftly.
When the Air Conditioner Is Making Unusual Noises
Another sign that it's time to contact an AC repair contractor in The Villages, Florida is that your system is making unusual noises. These could be grinding noises, squealing noises, or otherwise. Regardless, they need to be checked out by a professional.
Grinding noises often indicate that there's something stuck in the AC. Squealing noises often indicate that there's a broken belt within the AC. Until these problems are fixed, the performance of your AC will suffer.
When Your Home Is Still Extremely Humid
The last indication that you need the help of an AC repair service is that your home is still extremely humid, even though the air conditioner is turned on. ACs are supposed to reduce humidity along with heat. If they're not doing so, there's something awry with them.
In most cases, this problem is caused by dirty evaporator coils. You might be able to fix the problem simply by cleaning these coils. In other situations, the coils might have to be replaced. For the former task, you can probably get the job done yourself. The latter task should be completed by an HVAC professional.
Regardless, it's best to have the problem assessed by a licensed AC repair contractor in The Villages, Florida and see what they think. You can then decide on the best course of action.
Looking for an AC Repair Contractor in The Villages, Florida?
Are you dealing with any of the air conditioning issues mentioned above? Ready to have your system serviced by a professional? If so, look no further than the experts at All American Air & Electric.
As the top-rated AC repair contractors in The Villages, Florida, our AC specialists are well-versed when it comes to diagnosing and repairing all types of air conditioner problems. Regardless of the AC issue you are experiencing, we can fix it. Contact us today to schedule an appointment.