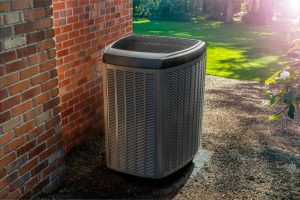 Are you thinking about installing a new air conditioner for your home? If so, you've come to the right place. This air conditioning company in Fort Pierce, Florida is going to review all your AC options below, helping you choose the best option for your situation.
Central Air Conditioner
Central air conditioning consists of a single condenser unit and a single blower unit. These units work together to produce enough cold air for the entire house. Once produced, the air is then pushed through a system of ducts.
The duct system is connected to every one of the rooms in the home through vents. As such, once the air reaches these vents, it goes out into the individual rooms, thereby providing them with chilled air.
There are major upsides to installing a central air conditioner. They're relatively inexpensive, not only to install but to run as well. They enable you to cool every room in your house with the press of just a single button. They're also quite discreet in terms of aesthetics, as their vents are the only components of them that are visible within the house.
Ductless Mini Split Air Conditioning
The next unit we're going to discuss is the ductless mini split air conditioner. Ductless mini split systems are designed to cool just one room. As such, if you're going to use them to cool an entire home, you'll have to buy anywhere from 5 to 8 units and maybe even more. This makes them quite expensive for whole-home cooling purposes.
On the other hand, if you're only looking to cool a single room, a ductless mini split system could end up saving you money. This is because a single ductless mini split is much more affordable than a single central AC unit.
There are several upsides that come with ductless mini splits. They're easy to install, taking just a few hours. Because they only cool one room, you can use them to obtain temperature variation throughout your house in Fort Pierce, Florida. In addition, they're extremely efficient.
Conversely, ductless mini splits are big and bulky, and therefore can impair the aesthetics of a room.
Heat Pump
The last cooling option we're going to discuss is the heat pump. This is a device that makes use of the geothermal energy in the ground. It converts this geothermal energy to either heat or cold, and then uses it to heat or cool the house.
There are many advantages to using a heat pump. Obviously, you get both heating and cooling.
In addition, the heat pump runs very cheaply. In terms of energy costs, it is the most efficient of the 3 options.
That said, there are downsides to the heat pump. For one, it costs a lot to install. While its energy savings will generally pay it off over time, a good many homeowners have trouble paying the initial cost.
There's also the fact that the heat pump struggles in exceedingly low temperatures (below, say, 10°F). Note, though, that in Fort Pierce, Florida, that's not much of a concern.
Ready to Install a New Air Conditioner? Contact the Top-Rated Air Conditioning Company in Fort Pierce, Florida
Are you ready to install a new air conditioner in your home? if so, and if you're hoping to partner with the top-rated air conditioning company in Fort Pierce, Florida, All American Air & Electric is the company to call.
Our HVAC technicians have installed central ACs, ductless mini-splits, heat pumps, and more for homeowners throughout the Fort Pierce area, and we'd be happy to do the same for you. Contact us today at (772) 878-5143 to request a free estimate.