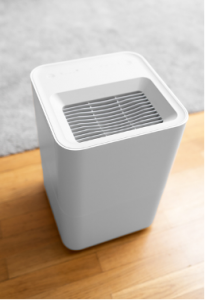 Does the air in your Ocala home feel stuffy and stale? Does dust and other contaminants seem to permeate the atmosphere? If so, you might be interested in installing an air purification device.
Are you curious as to the different types of air purification devices that are available to you? If so, then you're in the right place. We're going to cover them in detail below.
UV Lighting
The first air purification device we'll cover is UV lighting. This form of lighting operates by breaking the ties between molecules. By doing this, it neutralizes those molecules, keeping them from having negative effects on the surrounding environment.
UV lighting can be used in a wide variety of scenarios. Note, though, that it's most popularly used to kill bacteria and viruses. This is why it works so well as an air purifier — it eliminates all of the harmful elements that enter its path.
This type of lighting can be set up in a number of areas. In fact, it can even be set up on the insides of air ducts to ensure that every virus or bacteria that comes into a home is killed.
Other elements that are neutralized by UV lighting include dust and mold spores. As such, UV lighting can help reduce allergies, kill musty smells, and avoid sickness. If you want the best air quality possible in your home, installing UV lighting is a great solution.
Ionizer
Another way to fight bacteria, viruses, dust, and mold spores in your residence is to make use of an ionizer. These devices work by creating a substantial number of negatively charged ions. Once these ions are created, they're pumped out into the air, latching onto any positively charged ions that they come in contact with.
As soon as these negatively charged ions have latched onto positive ions, the positively charged ions struggle to stay afloat and end up falling to the ground. Because the positively charged ions are no longer in the air, they don't pose as much of a threat.
Now, why is this beneficial? Because positively charged ions are connected to a variety of home environmental contaminants. These contaminants include (but aren't limited to) bacteria, mold spores, pet dandruff, dust mites, and viruses. The good thing is that, when positively charged ions are eliminated from the air, these contaminants are eliminated as well.
Not only do ionizers clean the air, but they also fight sickness and improve sleep quality.
Air Filter
The last air purification device to consider is the air filter. Air filters eliminate airborne contaminants with a combination of microscopic filtration and UV lighting. Some of the contaminants that are eliminated by air filters include pet dandruff, dust mites, mold spores, viruses, and bacteria, to name just a few.
You can find air filters in a variety of different styles. That said, the most effective models are those that connect directly to HVAC systems. These filters come in close contact with just about every contaminant in the home, making them highly effective.
Are you interested in installing an air filter in your HVAC system? Give us a call to discuss your options!
Install an Air Purification Device in Your Ocala Home
Are any of these air purification devices appropriate for your home? If so, and if you're looking to install an air purification device in Ocala, Florida, we here at All American Air & Electric are the company to call.
We provide all of the above-reviewed devices, and we've installed them in a number of homes throughout the Ocala area. Whichever devices you're looking for, we have you covered.
Contact us today to discuss your needs!