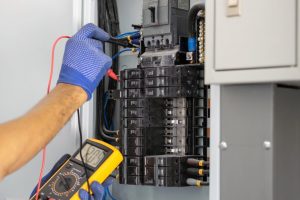 You're most likely well aware of what electricians do, at least in a general sense. However, do you really know what an electrician can do for you? Electricians provide a variety of services, some of which you might not be aware of.
Looking to learn a little more about these services? Then read below. Here are five services provided by an electrician in Ocala, Florida.
1. Electrical Wiring Installation
One of the keys to an electrical system is the electrical wiring. If your wiring isn't properly installed, your electrical system won't work properly either. Fortunately, licensed electricians are here to ensure that everything is set up correctly.
Whether you're adding electricity to a house, a commercial property, a barn, or otherwise, your local electrician can help by installing the necessary wiring. Not only will he or she make sure that the wiring is functional and efficient, but that it's safe as well.
2. Electrical Appliance Installation
Many electrical appliances plug directly into outlets and don't require the help of electricians. However, some do. These include lighting fixtures, hot tubs, pool heaters, fireplaces, and many other entities.
Sure, you could try to set these entities up by yourself. However, you would likely find that the process is more complex than it seems. There are a lot of steps required, and if you don't properly follow them all, your appliance will likely perform in an unsafe and/or dysfunctional manner.
For this reason, we recommend calling your local electrician and get the installation right from the beginning.
3. Generator Installation
Power outages are a part of life. Regardless of where you live, you will almost certainly face an outage at one point or another. This is particularly true in Central Florida, where high winds and lightning are fairly common.
Fortunately, there are entities available to help us get through these outages. These entities are known as generators, and they use gas to keep electricity running in the event of a power outage.
Want to install a high-quality generator? There's no better person to call than a licensed electrician. He or she will not only be able to provide you with a top-notch generator unit, but he or she can also install it for you, ensuring that it's set up in a safe and functional manner.
4. Electrical Repair
Licensed electricians are capable of performing all types of electrical repairs — from repairing electrical wiring, to replacing outlets, to swapping out lighting fixtures, and otherwise. As such, if you're experiencing damage with your electrical system, it's best to give your local electrician a call.
Your electrician can come to your property, identify the source of the damage, and take action to correct it. If necessary, he or she can also replace any damaged components.
5. Electrical Inspection
Electrical systems generally go unnoticed. After all, the vast majority of their components exist behind walls and ceilings. However, just because you can't see anything going wrong, it doesn't necessarily mean that there isn't anything wrong. Problems could pop up at any time, and they could grow in severity without your knowledge.
For this reason, it's wise to schedule regular electrical inspections. Who do you call when you need an inspection? Your local electrician! He or she can ensure that your system is in good shape, and they make can any repairs or replacements that might be necessary.
Need a Licensed Electrician in Ocala, Florida?
Are you in need of any of the services discussed above? Looking for a licensed electrician in Ocala, Florida? If so, there's no need to look any further than All American Air & Electric.
We provide all of the services reviewed above and have offered them to countless home and business owners throughout the Ocala area. Regardless of your needs, we have you covered.
Contact us today to learn more!