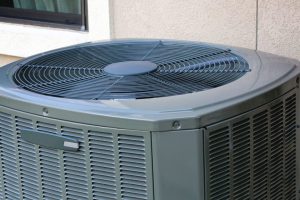 Air conditioners are fairly durable machines that are designed to thrive through decades of consistent use. However, that being said, they are still finite — they don't last forever. Eventually, the deterioration will reach a point of no return, and they will need to be replaced.
Has your AC reached this point? Are you wondering whether you're in need of an air conditioner replacement in The Villages Florida? You just might be. Here are some signs that you are:
When Your Energy Costs are Increasing
A large portion of your home's energy usage can be attributed to your air conditioner. In fact, in hot climates (like The Villages Florida), ACs can account for as much as 60% to 70% of a home's total energy expenditure. As such, when it comes to the cost of your energy bills, your air conditioner plays a huge part.
For this reason, if you notice your energy costs going up out of nowhere, there's good reason to believe that your AC is to blame. If this is the case, you should start thinking about making a replacement.
It's best to bring in a licensed HVAC specialist to assess the problem. He or she can inform you on whether your AC is to blame, and then make any repairs or replacements that might be necessary.
When You're Repairing Your Air Conditioner Constantly
Air conditioners require repairs from time to time. There's nothing out of the ordinary about having your AC repaired.
With that being said, there is such a thing as too much repair. If your repairs are so extensive that their costs are exceeding the cost of a new AC unit, you would be wise to make a replacement. After all, if you're repairing your AC on a consistent basis now, there's no reason to believe that you won't have to continue making repairs in the future. At some point, it's best to cut your losses and install a new system.
A new AC unit should serve you well for the foreseeable future. If it does require a repair in the near future, odds are, it will be under warranty and will cost nothing to you.
When Your Air Conditioner Isn't Reliable
Maybe your bedroom gets colder than your kitchen? Maybe thermostat changes take a long time to have an effect? Whatever the case may be, there comes a point where air conditioners aren't as reliable as they once were.
If this is true of your system, it likely requires either a repair or a replacement. If the AC is fairly young, a repair is probably the best action to pursue. On the other hand, if the AC is more than ten years old, you should probably lean more toward making a replacement.
When You've Had Your Air Conditioner for Over 20 Years
Have you had the same air conditioning unit in your home for over 20 years? If so, regardless of how well it's performing, you should think about upgrading.
Why is this? Because old air conditioners aren't as efficient as new air conditioners, and by continuing to use your air conditioner, you could be spending much more on energy costs than you would be with a new model.
Air conditioners get more energy-efficient by the year. Think of how much more energy-efficient they would be after 20 years!
Need an Air Conditioner Replacement in The Villages Florida?
Is your AC on its last leg? Are you in need of an air conditioner replacement in The Villages Florida? If so, the team at All American Air & Electric is ready to help.
We've replaced countless ACs throughout the The Villages area. Our team or skilled HVAC technicians can have your AC replaced in no time.
Contact us today to request a free quote!