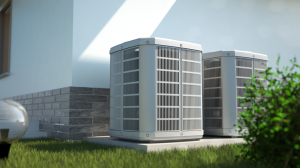 Everyone knows that air conditioning keeps a building cool when it's hot outside. However, did you know that AC has a variety of other benefits as well?
Want to learn about the lesser known benefits of air conditioning in Port St Lucie? Then keep reading. We're going to review them below.
Reduce Humidity
You probably already know that an air conditioner can be used to combat the heat. However, did you know that it can cancel out humidity as well.
An air conditioner will drastically reduce the humidity levels in your home. Not only will this increase the comfort of your home, but it will also prevent moisture-related damage as well.
It's important to note, however, that an air conditioner isn't necessarily a replacement for a dehumidifier. In particularly humid areas (like Port St Lucie), dehumidifiers are usually needed as well.
Maintain a Comfortable Environment
There's nothing comfortable about being sweaty and overheated. Unfortunately, in Port St Lucie, if you don't install an air conditioner, this likely what you'll experience.
Air conditioners improve home comfort not only through cooling, but through eliminating humidity and removing toxins from the air.
Protect Furniture
Do you have wood furniture in your home? If so, it would be wise to install an air conditioner. As you might expect, wood furniture is vulnerable to moisture damage. The more humidity it's exposed to over time, the sooner it will warp, misshape, and deteriorate.
Therefore, if you want to protect your furniture from humidity, it's recommended that you install either an air conditioner or dehumidifier. Air conditioners are capable of providing whole-home humidity protection, so they are generally the better option for furniture preservation purposes.
Safekeep Electronics
Not only can humidity have adverse effects on wood furniture, but on electronics as well. After all, electricity and moisture don't mix. Therefore, if you want to preserve your TV, sound system, computers, and other electronics, you'd be wise to install either an air conditioner or a dehumidifier.
Again, because air conditioners are capable of providing whole-home humidity protection, they are generally the ideal option. Central ACs, in particular, are terrific for protecting electronics.
Cleanse Air
Do you feel as though the air in your home is heavy? Do you feel like you're inhaling dust with every breath? If so, an air conditioner is just what you need.
Air conditioners work by taking the air from outside and exchanging it for the air inside. As such, they are constantly ridding indoor air of dust and debris. In other words, air conditioners regulate indoor air quality, making the air you breathe as clean as possible.
Prevent Insects
Insects are a problem just about everywhere. However, they're particularly troublesome in Florida. The question is: how do you keep them out of your home?
While there's no foolproof way to prevent insects from entering a home, air conditioning goes a long way. This is because it eliminates humid conditions. Considering the fact that insects love humid conditions, it tends to eliminate the existence of insects as well.
Looking to Reap the Benefits of an Air Conditioning Repair and Installation Company in Port St Lucie?
Would you like to enjoy the benefits discussed above? Looking to install an air conditioning system in Port St Lucie? If so, the HVAC specialists with All American Air & Electric are the people to see.
Over the years, we've installed ACs in countless homes throughout Port St Lucie and its surrounding areas. Whether you prefer central AC or a ductless, mini-split system, we can accommodate you.
Contact us now to get the installations started!